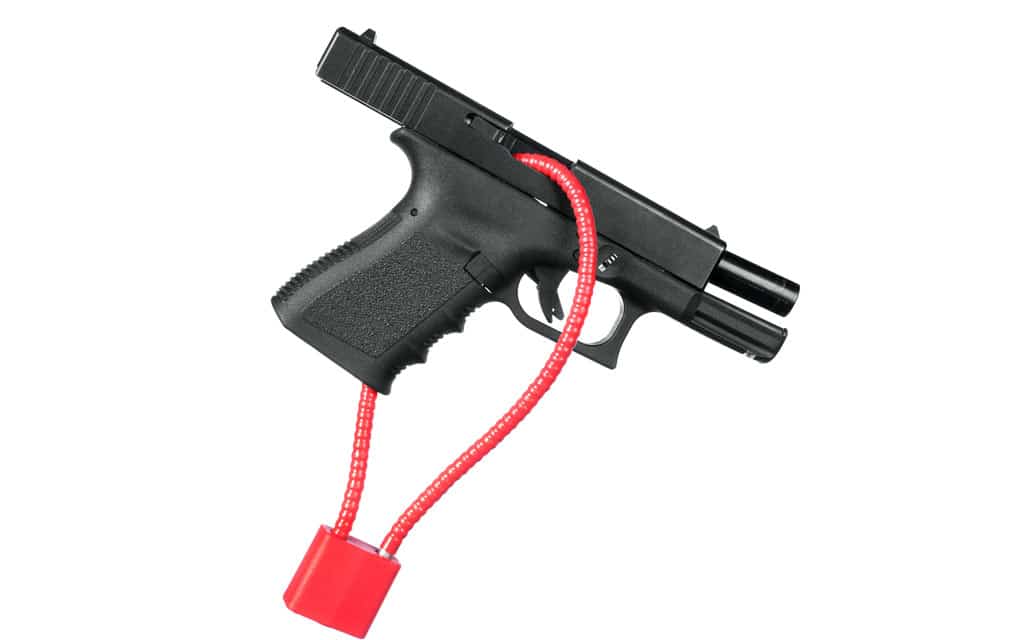 (Modern Survival.org) – Where Can You NOT Get Free Gun Locks?
Walmart
Gun Store
Police Station
Project Childsafe
Answer: Walmart. Here's why…
Gun safety is absolutely vital for anyone who has a firearm. This includes when the firearm is in use and when it is being stored. One way to ensure the gun isn't fired any time other than when the owner intends it to be is by applying a gun lock. Gun locks are widely available, and can even be found in certain places for free — if you know where to look.
Project Childsafe
Created in 1999, Project Childsafe is an extension of the National Shooting Sports Foundation (NSSF). The organization looks to promote gun responsibility and safety through formal education. To further these goals, Project Childsafe has developed a program to provide law enforcement agencies with free safety kits, including a free gun lock and safety instructions, which can then be distributed to the public.
Many law enforcement agencies have partnered with Project Childsafe to provide these kits to the public. However, not all police departments have joined (and those that have can run out of inventory). It's easy to locate a distributor thanks to the search engine Project Childsafe has provided here.
Handgun Legislation
In 2005, Congress passed legislation that requires dealers, manufacturers, and licensed importers to provide safety storage devices with the sale of any handgun. As such, any handgun purchased since then typically comes with a cable lock. While not necessarily free (as a handgun must be purchased), this does save the buyer from having to purchase a separate gun lock.
Gun safety should be the number one priority for any firearm owner. To see the basic firearm safety rules that everyone should know, check out our article here.
~Here's to Your Survival!
Copyright 2023, ModernSurvival.org