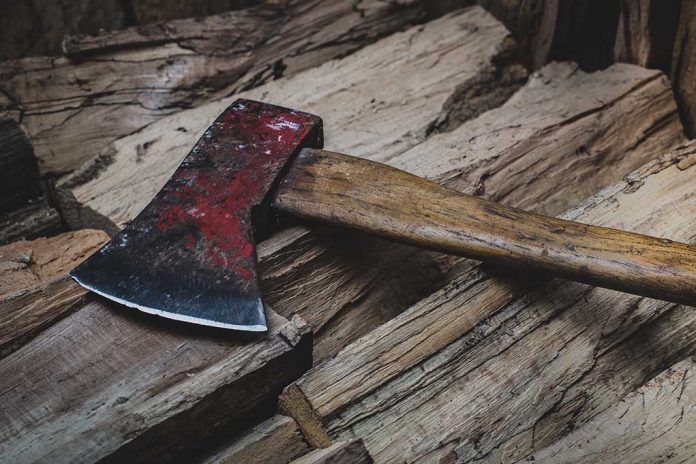 (ModernSurvival.org) – For most people, a camping trip lasts for a few days before it's time to head home. Some people, however, take a different approach to enjoying the great outdoors. One criminal defense attorney in Virginia, for example, recently spent a full year in the wild with his three young sons. What they did there is an inspiration for anyone who loves nature.
Luke Nichols, host of the "Outdoor Boys" YouTube channel, built a bushcraft cabin with his three boys using a bow saw, an ax, and a lot of elbow grease. In the following video, Nichols shows how his family built the primitive dwelling, along with a bevy of camping tips.
While this video comes in at just under two hours long, the channel contains many shorter videos of the family's adventures, from winter camping in Alaska to "tank camping" in the desert (yes, literally camping with a military tank).
When Nichols isn't spending time exploring the wild and uploading videos for his 1.9 million subscribers, he is busy defending motorists in Virginia. According to his LinkedIn profile, the attorney works between 250 to 300 criminal cases per year, with an expertise in traffic laws.
Watching the Outdoor Boys build a bushcraft paradise is enough to inspire just about anyone to go out and explore the great unknown. For those who can't get out, they offer a way to live vicariously through the Nichols' family adventures.
What do you think of the Nichols' year-long adventure? Would you ever consider roughing it in the wild for 365 days, or is this something you'd rather just watch someone else do? Reply to your email and let us know, we would love to hear from you!
~Here's to Your Survival!
Copyright 2022, ModernSurvival.org