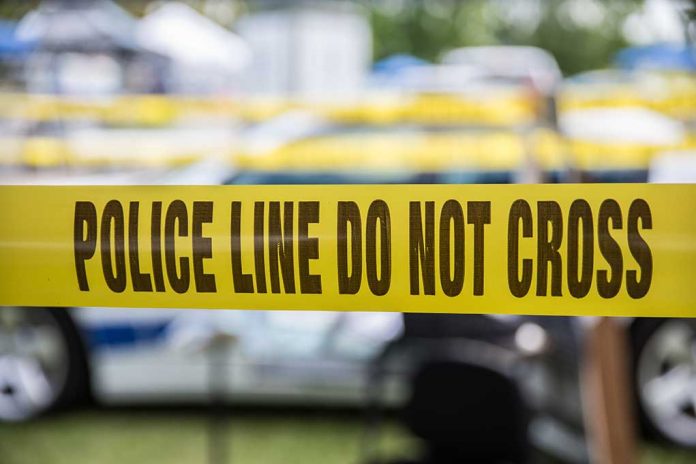 (ModernSurvival.org) – Becoming a gun owner comes with a lot of responsibility. When there is a child in the home, that level of responsibility skyrockets. Unfortunately, not everyone takes the precautions necessary to keep their firearms safe and out of the hands of little ones. One such instance of negligence recently cost a mother her life.
A Florida man has been arrested months after his 2-year-old child fatally shot his mother while she was on a Zoom call after finding a loaded gun. https://t.co/eBRobzI1Dl

— KAMR Local 4 News (@KAMRLocal4News) October 13, 2021
On Monday, October 11, 2021, a two-year-old toddler shot his mother in the head while she was on a Zoom call. According to a report by ABC News, the little boy found the loaded handgun inside a child's backpack featuring "Paw Patrol" characters.
Veondre Avery, 22, called the police upon discovering his girlfriend in a pool of blood. Avery, the owner of the firearm, was arrested the following day. He faces charges of unsafe storage of a handgun and negligent manslaughter.
This tragic loss of life is a perfect example of why gun owners need to take extreme caution to protect their firearms and their families. Common sense says there is no reason for a loaded handgun to have ever been inside a toddler's backpack.
All firearms should be stored properly, especially when children are in the home. Even without a gun safe, a simple lock can keep the gun from being fired. What makes this senseless incident all the more tragic is that gun locks are available free of charge.
To see how to obtain a free gun lock from Project Childsafe, check out our article here.
~Here's to Your Survival!
Copyright 2021, ModernSurvival.org