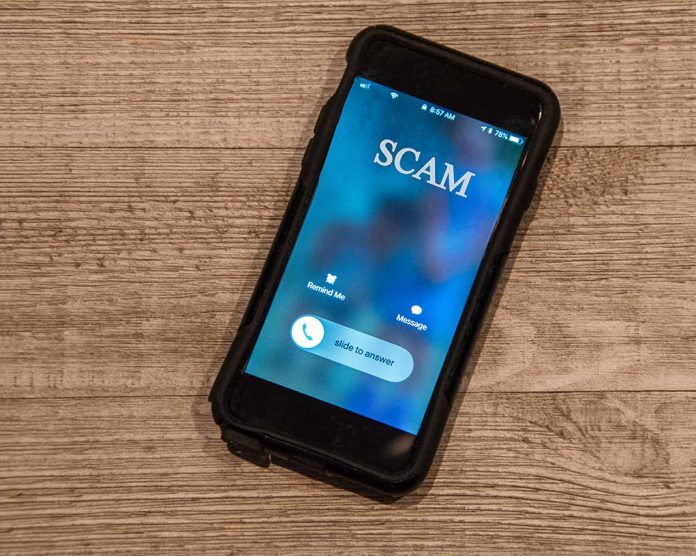 (ModernSurvival.org) – The real estate market is hard enough to traverse without adding the extra stress of fraudsters and fake rental ads added to the mix. Unfortunately, housing scams are common, and even the most brilliant individuals can easily fall victim to one. In 2021, these scams cost Americans over $350 million.
So how do you protect yourself from these scams? The first step is to become familiar with the types of scams and what to watch out for.
Wire Fraud
Wire fraud is the most common type of housing scam by a wide margin. Real estate transactions include the transfer of large sums of money from buyers to sellers, creating an enticing environment for criminals to thrive.
According to the National Association of Realtors, over 13,000 people were victims of wire fraud in 2020, leading to losses totaling roughly $213 million. FBI data suggests this is a 380% increase from 2017.
To pull off a wire fraud scam, the scammer will contact their intended victim by phone call, email, or text coming from what appears to be a legitimate source, such as an escrow company, lender, or seller. These fraudsters go so far as to create fake websites mimicking an actual lending or escrow company and then send fraudulent wire transfer requests.
How to Protect Yourself From Wire Fraud
Before you send money to any third party, compare your original documents from the lender to the wire transfer instructions. If the contact information doesn't match up, you may be the target of fraud. In addition, do not click on any text or email links before confirming their authenticity.
Rental Scams
Rental scams occur when either a potential tenant or property owner misrepresents themselves. Fake rental ads hurt both the tenant and the property owner and can lead to losses for both parties. This is why it's essential to understand how rental scams operate.
A swindler unrelated to the rental property or its owner creates a fake listing or renal ad to entice potential tenants. The bad agent will then ask for an upfront payment to hold the property or let the prospective tenant visit the property. In some cases, the victim will even move into the home and begin paying rent, only to find out they've been deceived when the actual owner contacts them.
Protect Yourself from Rental Scams and Fake Listings
The Federal Trade Commission suggests that potential tenants research rental scams and do their due diligence when searching for a home. Always research the landlord and get all the transaction terms, conditions, and details in writing.
Foreclosure Relief Scams
Foreclosure occurs when a homeowner falls behind on their mortgage payments, and the lender can repossess the property. Scammers often lie in waiting for this to happen so they can pretend to be attorneys or lenders and target vulnerable homeowners by offering financial assistance. Foreclosure relief scams often come in three forms:
Equity Skimming: A scammer pretends to be a potential buyer and convinces the homeowner to sell their property under the claim they will pay off the mortgage.
Bogus Legal Help: The swindler claims to offer legal assistance only after the homeowner pays in advance.
How to Protect Yourself from Foreclosure Relief Scams
You can avoid falling victim to a foreclosure relief scam by working directly with your mortgage company or lender to modify an existing loan. Another option is to contact a HUD-certified housing counselor or obtain reliable foreclosure counseling through the Making Home Affordable program offered by the government.
Moving Scams
Most moving companies offer reliable services, however, some engage in fraudulent practices to scam unsuspecting customers. For example, some companies will use 'bait and switch' tactics with their original quotes to rob customers of more money. Approximately 13,000 Americans report complaints and negative reviews of moving companies each year.
How to Protect Yourself from Scam Movers
Before signing a contract, ask the movers for their license number and check the company's reviews and complaints. Suspected moving scams can be submitted to the Better Business Bureau Scam Tracker. Learning the red flags of moving scams and how they work will help protect you from becoming their next victim.
Real estate scams are a real threat that isn't going anywhere, so familiarize yourself with them and learn what to watch for. Staying informed and vigilant is the key to protecting yourself and your hard-earned money.
Copyright 2023, ModernSurvival.org