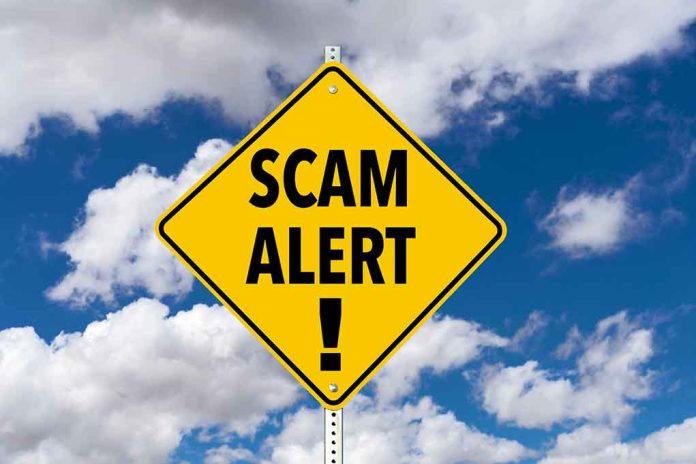 (ModernSurvival.org) – Trusting a company to move your precious belongings out of your home and to a new location is scary. You're paying hard-earned money with the hope that professionals will safely transport your possessions to the desired destination without hassle or damage at an agreed-upon cost. Unfortunately, this isn't always the case.
Remorseless scammers have made their way into the moving industry, leaving countless Americans swindled out of their money and sometimes their belongings. To make matters worse, many of these bad actors seem legitimate — complete with licenses from the U.S. Department of Transportation (DOT). So how can you defend yourself from a devastating interaction with one of these fake moving companies?
The Scams
Moving scams come in a variety of forms. Here are some of the most common:
Low-Ball Estimate
The seemingly legitimate moving company offers their intended mark a low estimate of how much the move will cost. Once the work is finished, the company will withhold the owner's goods unless they fork over significantly more money than was agreed upon. In many cases, the mover will provide this estimate without even inspecting the goods to be transported or after making a very hasty walk-through of the home.
Alterations
A nefarious moving company will find many ways to overcharge its customers. One such method is known as 'weight bumping,' in which the movers knowingly provide a false weight or volume for the shipment so they can charge more.
Another way they will scam customers is by misrepresenting the number of supplies required for the move, such as packing materials. Additionally, the company may alter or otherwise falsify the bill of lading — the legal document provided by the transport company that details the items being shipped.
If all of that wasn't bad enough, these scammers will stack extra charges that weren't disclosed in the original agreement. For example, these companies will add fees for multi-story buildings or narrow access streets.
How They Get Away With It
To side-step the Better Business Bureau, these scammers will change the name of their operation once the bad reviews begin flowing in. Each time the sham movers rinse and repeat this process, they set up a new website with fake reviews and even obtain a new license through the Department of Transportation. This makes it difficult to determine if the company is legitimate.
What to Look For
It may be hard to tell which moving company is a trustworthy business, but there are some tell-tale signs of a bad actor. Here's what to look for:
The company website doesn't have a local address or FMCSA registration information
The sham movers require an initial deposit
The movers do not provide the federally required "Your Rights and Responsibilities When You Move" booklet
The company's phone number is answered with a generic "movers" or "moving services" instead of the business name
Only recent reviews on their website (or no reviews at all), indicating the company isn't well established
Instant quotes instead of detailed on-site inspections
Not accepting credit cards for payment
Requires the customer to sign blank paperwork or contracts. Never sign a blank contract or one you haven't read thoroughly
The dealer acts like a pushy salesman
How to File a Complaint Against a Potential Scam
If you believe you or someone you know has been the victim of a moving scam, there are actions you can take. First, contact the company directly and file a formal complaint. A reputable business will address the issue and try to get it resolved. If this doesn't work, which is highly likely with a bad actor, you can report the matter to one of the following institutions:
Better Business Bureau (BBB): the BBB acts to protect customers from scammers such as those listed above. You can begin filing a complaint against a suspected scammer here.
Federal Motor Carrier Safety Administration (FMCSA): this agency regulates the moving, storage, and trucking industries as part of the U.S. Department of Transportation (DOT). You can file a complaint with them online here or by calling toll-free at 1-888-368-7238
Office of Inspector General (OIG): the OIG has a hotline to report suspected fraud that affects the DOT. A complaint can be filed online here, via email at

[email protected]

, or at (800) 424-9071.
The best way to avoid being scammed is to arm yourself with information. Know what to look out for and what to avoid. If you need moving assistance, remember you can always ask friends, family, and coworkers if they know of any reputable businesses in your area that can help.
Copyright 2023, ModernSurvival.org