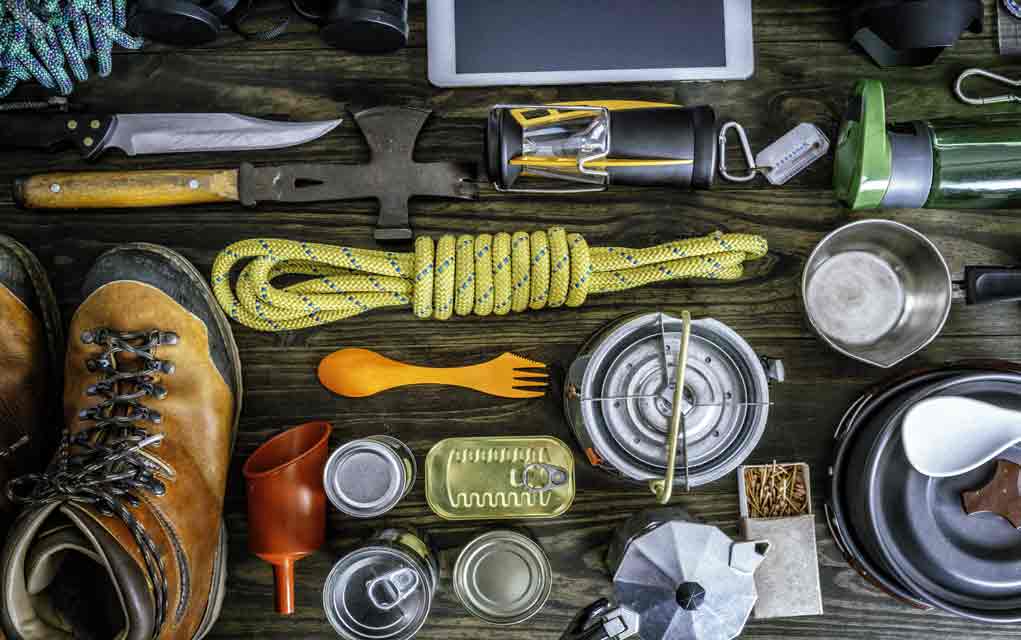 (Modern Survival.org) – What pre-trip action should you take before going on a hiking/camping trip?
• Test devices
• Share your plans
• Set "I am back" date
• All of the above
Answer: All of the Above. Here's why…
When planning an excursion into the wild outdoors, there are some pre-trip actions that everyone should take. Remember, camping and hiking are a lot of fun; however, they can become life-threatening emergencies under the wrong circumstances. It is always better to over-prepare than to get caught off guard by unforeseen issues.
Here are the recommended actions to take prior to leaving on a hiking or camping trip, which will help ensure a safe experience — or a quick rescue if things go south.
Let Someone Know the Plan
It's important always to let someone outside of the camping or hiking group know where the destination is, along with the expected return date. Giving this information to at least three different individuals is best (for redundancy). Include information such as who is going, what kind of gear will be with the group, and what routes/trails the group plans to take. If something unexpected happens, these contacts will know to start looking for the group when they don't return on the established date.
If possible, leave a list of relevant information with these contacts so that in the event of an emergency, they can share it with search and rescue. The more they have to work with, the better the chances of being found quickly.
Simply letting someone know where you're going and when you'll be back can make all the difference in the world. Oftentimes, people can be missing for weeks before anyone notices they are gone.
Test Electronic Gear
The time to determine if batteries have died in storage or a lightbulb has burnt out is prior to leaving on the trip — not out in the field. All electronic devices should be given fresh batteries or have backup batteries ready to go. Test each item multiple times to ensure proper functioning. No one wants to find out that the equipment they're relying on is broken or malfunctioning when it's needed the most.
Taking the time to do some simple pre-trip preparation can be the difference between an enjoyable weekend out in nature and getting caught in a dire situation. It's always better to go the extra mile when it comes to preparedness.
Another vital piece of gear that should be checked prior to any camping or hiking trip is the emergency kit. To see why this is so important, and who should carry one when adventuring outdoors, check out our article here.
~Here's to Your Survival!
Copyright 2023, ModernSurvival.org