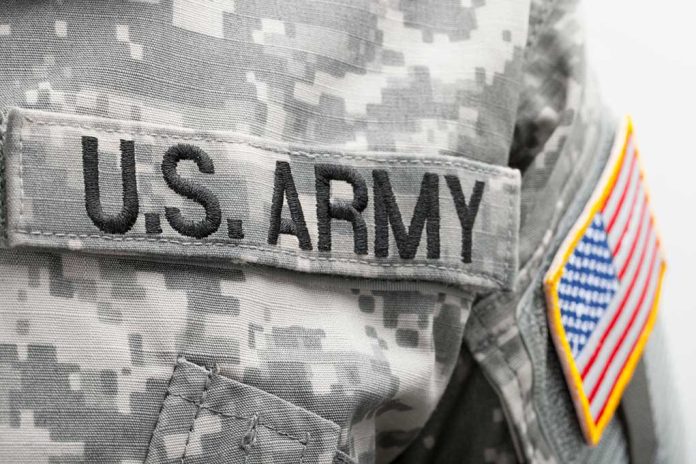 (ModernSurvival.org) – As technology advances, weapons of war become more and more akin to something one would expect to see in a science fiction movie. To prepare to face the threats of tomorrow, the United States Army is outfitting soldiers with a new weapons system, known as the "Guardian."
The first set of Stryker combat vehicles equipped with 50-kilowatt laser weapons will be delivered to a unit of Army soldiers at Fort Sill, Oklahoma, by the end of September. https://t.co/R5l3owwpX5 pic.twitter.com/ZFelCEhuUB

— Karsten Marrup (@KarstenMarrup) January 13, 2022
The first group of Guardians will arrive at Fort Sill, Oklahoma, before the end of September. These specialized Stryker Combat Vehicles come equipped with 50-kilowatt laser cannons, designed to shoot down aerial threats ranging from rockets to drones.
Originally developed as part of a competition put on by the Army, the system suffered a few setbacks before a working model was found. For example, the first prototype from Kord, Northrop Grumman, and Raytheon Technologies had trouble regulating power and temperature levels — leading to a fire during testing. This led to Northrop dropping from the race to provide the weapons.
Since then, Raytheon seized the ball and ran with it, securing a $123 million dollar contract to manufacture the laser system.
Despite having a contract in place, the Army intends to reopen the competition again in the future, stating that these types of defense tools are vital to future operations. Lockheed Martin has already expressed interest in joining the future contest.
~Here's to Your Survival!
Copyright 2022, ModernSurvival.org