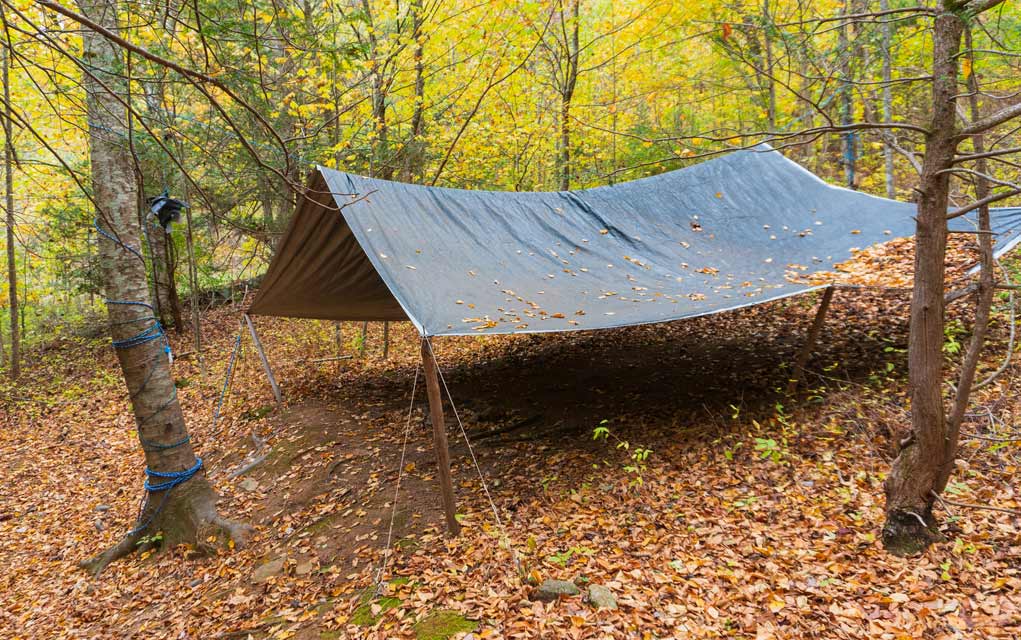 (ModernSurvival.org) – In a survival situation, you only have three hours out in the elements before you're in serious danger of falling victim to the forces of nature.
To help ensure we're able to live to see the light of a new day, Recreational Equipment, Inc. (REI) has provided us with a few quick shelter options using a tarp (which should be part of any survival kit).
The shelters shown are the A-frame, closed-end A-frame, wind shed and the C fly.
Trekking poles are used to build these shelters but, in a pinch, sticks can replace them for this purpose. You'll need paracord, or some other type of cord, to build these as shown (cord should be part of any survival kit too).
Knowledge is our greatest survival tool; knowing how to quickly build a shelter can be the difference between life and death.
~Here's to Your Survival!
Copyright 2020, ModernSurvival.org