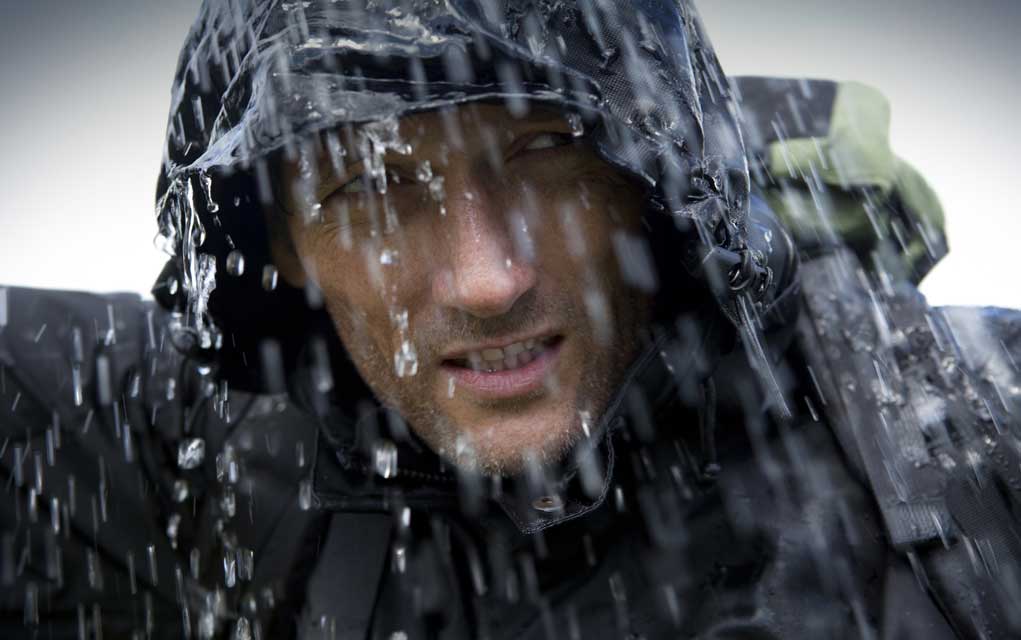 (Modern Survival.org) – This fabric works best as a rain and windproof shell, worn as the most outer layer:
• Raincoat
• Omni-Dry
• Gore-Tex
• Windbreaker
Answer: Gore-Tex. Here's why…
When survival is the goal, everything at a person's disposal is important — down to the very clothing they are wearing. This is why choosing the right clothing, based on the environment, is vital. For areas prone to extreme weather, such as high-speed winds and rain, one fabric stands above the rest when it comes to staying warm and dry.
Expanded Polytetrafluoroethylene (ePTFE)
More commonly known as Gore-Tex, ePTFE was discovered in 1969 and has since completely transformed survival wear. This fabric is waterproof and windproof while still managing to be breathable.
Another factor that puts Gore-Tex above the rest is the extensive testing each garment undergoes prior to being released to the public. These durability tests ensure each item is of the highest quality and won't fail when lives are on the line.
The one drawback of Gore-Tex is the cost, but considering how effective and reliable it is, the investment is worth it.
To learn more about how the fabric your clothing is made of can either help or hurt your chances of survival, check out our article on how to choose the right clothing for survival.
~Here's to Your Survival!
Copyright 2023, ModernSurvival.org