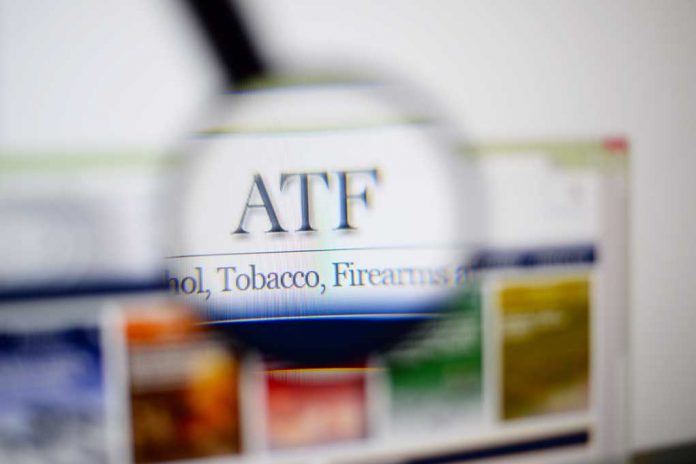 (ModernSurvival.org) – Time is running out before the window closes for submitting comments on ATF 2021R-05, a proposed rule by the Bureau of Alcohol, Tobacco, Firearms and Explosives (ATF). The 90-day window for commenting ends on August 19, 2021, at which time all submitted feedback will become public record.
The proposed changes included in ATF 2021R-05 are being championed by gun control groups who claim "ghost guns" are a dire threat to Americans.
The ATF is currently taking public comment about a proposed rule by the Biden administration to regulate ghost guns, so the time is NOW to act. Leave a comment with the ATF telling them to regulate dangerous, untraceable ghost guns: https://t.co/IelwHIh5be pic.twitter.com/qXHQMQP0DF

— Moms Demand Action (@MomsDemand) August 1, 2021
Not everyone is excited about the rule, however, as it is hotly contested by 2A groups such as the National Shooting Sports Foundation (NSSF) and the Firearms Policy Coalition. According to these groups, ATF 2021R-05 is a dangerous power grab that expands the definition of a firearm to include all DIY kits.
What is the New ATF Rule?
Coming in at over 100 pages, the new rules proposed by the ATF are a chore to read through, even for firearm and legal experts. In short, the changes will redefine many legal definitions of firearm terms, create new legal terms, and radically alter regulations for gun manufacturers. Beyond that, the proposal would effectively destroy American's ability to legally craft their own firearms.
According to the Firearms Policy Coalition, ATF 2021R-05 also gives the ATF power to "grant itself legal authority to issue new anti-2A rules and regulations outside of the APA regulatory process."
The summary of ATF 2021R-05 can be found on the Bureau of Alcohol, Tobacco, Firearms and Explosives website here.
With the clock ticking, gun rights advocates are urging the public to make their voices heard by posting their thoughts on the bill here. Be careful though; the ATF has stated that in order for a comment to be read and considered, it must contain the docket number (ATF 2021R-05), be legible, and include the first/last name of the commenter, as well as their full mailing address. It is also stated they will not consider responses that contain profanity, so keep a civil tone.
Building firearms for personal use has been a legal right for citizens in the United States since the country was founded. Changing the rules to make it nearly impossible to build a gun at home isn't going to stop criminals from doing it; it will simply hurt law-abiding citizens. If you're passionate about firearms or are simply opposed to government overreach, take the time to respond to the ATF and let them know how you feel.
~Here's to Your Survival!
Copyright 2021, ModernSurvival.org