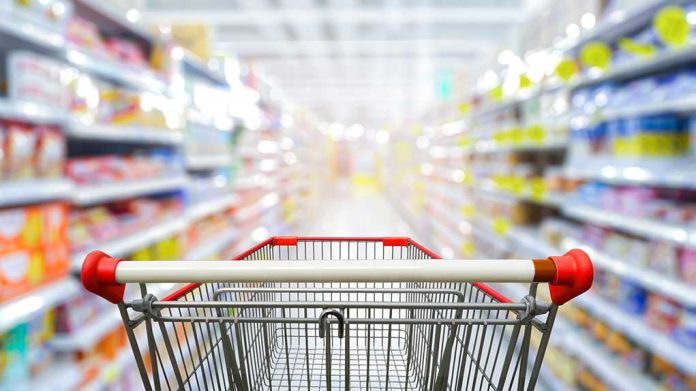 (ModernSurvival.org) – Tough times hit hard and fast, often without warning. This is why the government has set up programs to help struggling families keep food on the table. When making ends meet has become difficult, and you need assistance buying nutritious groceries, the SNAP program might be the solution you need.
Formerly known as the Food Stamp Program, the Supplemental Nutrition Assistance Program (SNAP) provides food assistance to families in need or those who meet the criteria (monthly income less than 130% of the poverty line).
In partnership with participating states, the federal government provides eligible individuals with an Electronic Transfer Debit (ETD) card. This card is automatically filled with money used to purchase groceries from authorized SNAP retailers.
What are the Requirements to Apply for SNAP?
To receive SNAP benefits, an individual or family must meet three specific criteria:
A net monthly income of $1,732 per month after deductions for a family of three.
A gross monthly income equal to or less than 30% of the poverty line. For a family of three, this is $27,020 per year or $2232 a month.
A family's asset possession has to be below $2500. If there is a disabled or elderly individual in the household, that number becomes $3750 or less.
What is Required to Apply for SNAP
To apply for SNAP benefits, the following documents are required:
Identification. This is usually provided in the form of a driver's license, passport, voter ID, or birth certificate. The document must show full legal names, dates of birth, and a photograph.
Proof of Residence. Rent receipts or lease documents provide proof of residence and should be gathered before application.
Proof of Citizenship. Providing proof applicants are citizens of the United States is mandatory to apply for SNAP benefits. In this instance, U.S. birth certificates, military documents, green cards, or NSSF will do the trick.
Proof of Income. SNAP benefits require a household to make under specific amounts of money to qualify, and as such, one must prove they are beneath this threshold. The SNAP office will need bank statements, paycheck stubs, and a formal letter from the employer confirming income levels. Documentation of other assets that bring money into the household, such as boats, is also required.
Medical Expenses. Those caring for elderly or disabled family members should include relevant medical expenses in their application. This includes any travel expenses acquired while seeking medical care. In addition, one must provide proof of disability, if applicable.
How to Apply
Once the appropriate documents have been gathered, the application process is relatively simple. SNAP applications are submittable via telephone, online, fax, email, and in person at the SNAP office. Just be extra careful to provide accurate and truthful information, as the consequences of lying on the application are quite severe.
On average, households with SNAP benefits received $240 a month to help purchase groceries between 2019 and 2020. In 2023, the expected amount is as follows:
$197 for a one-person household.
$377 for a two-person household.
$586 for a three-person household.
$718 for a four-person household.
$843 for a five-person household.
The SNAP office discloses the final amount an applicant will receive following approval.
SNAP Interview Process
Within roughly 30 days of applying, one should hear back from the SNAP office for an interview. This allows the government to verify all of the application information and inform the applicant of how SNAP works.
SNAP Denied
If the applicant doesn't meet specific criteria, they will receive a denial letter outlining the reason for the denial and how to fix the issue if possible. Should this happen, don't lose hope. The decision can be appealed.
Can You Get Help With the Application?
Another trusted individual can help the applicant with the process. However, this will need to be disclosed to the SNAP office along with an explanation as to why the applicant required help (medical issues, for example).
SNAP benefits are a significant blessing to many individuals going through a rough patch, providing them access to nutritious food necessary for survival. If you need help getting food, reach out to your local SNAP office to obtain additional information and start your application.
Copyright 2022, ModernSurvival.org