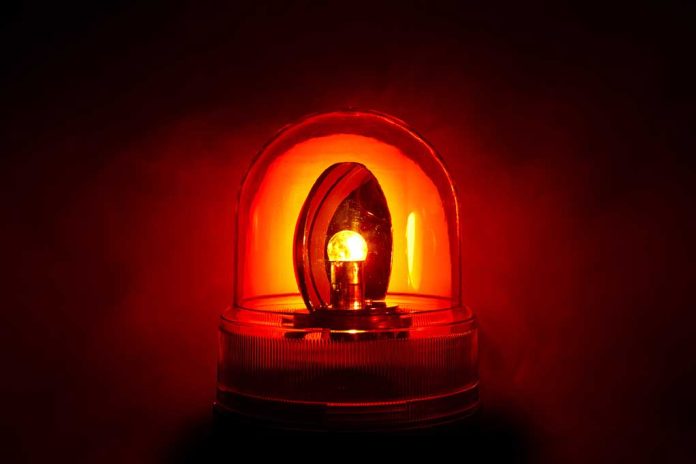 (ModernSurvival.org) – The situation between Ukraine and Russia appears to be coming to a boiling point. United States intelligence agencies claim that Russian President Vladimir Putin has given the green light for his troops to invade, and now it seems as though they may have conjured up the excuse needed to do so.
As the lumbering threat of a Russian invasion of Ukraine continues unabated, the Russian military claimed that five so-called "saboteurs" were assassinated Monday after crossing into Russia from Ukrainehttps://t.co/UoSh7stN8M

— The Daily Beast (@thedailybeast) February 21, 2022
According to the Russian military, five Ukrainian 'saboteurs' were captured and executed after crossing the border into Russia. No Russians were injured during the clash.
Beyond the alleged intrusion, Russia also claims Ukraine shelled a border post used by their Federal Security Service. Dmytro Kuleba, Ukraine's Minister of Foreign affairs, flatly denies the accusations.
No, Ukraine did NOT:

❌Attack Donetsk or Luhansk
❌Send saboteurs or APCs over the Russian border
❌Shell Russian territory
❌Shell Russian border crossing
❌Conduct acts of sabotage

Ukraine also does NOT plan any such actions.

Russia, stop your fake-producing factory now.

— Dmytro Kuleba (@DmytroKuleba) February 21, 2022
For many, these recent claims of violence are nothing more than false flags akin to those the Biden Administration previously warned would be coming from Putin's country.
Adding further speculation that an invasion may be imminent, the Russian President signed a decree recognizing two regions within Ukraine as independent entities. Boris Johnson, the Prime Minister of the United Kingdon, claims Putin's move is against international law. He also states Putin's decree is a "dark omen."
US National Security Advisor, Jake Sullivan, told viewers on NBC Today that the fighting is going to be 'extremely violent,' costing the lives of soldiers and civilians alike, should Russia invade. Hopefully, a last-ditch diplomatic solution will end the war before it begins.
~Here's to Your Survival!
Copyright 2022, ModernSurvival.org