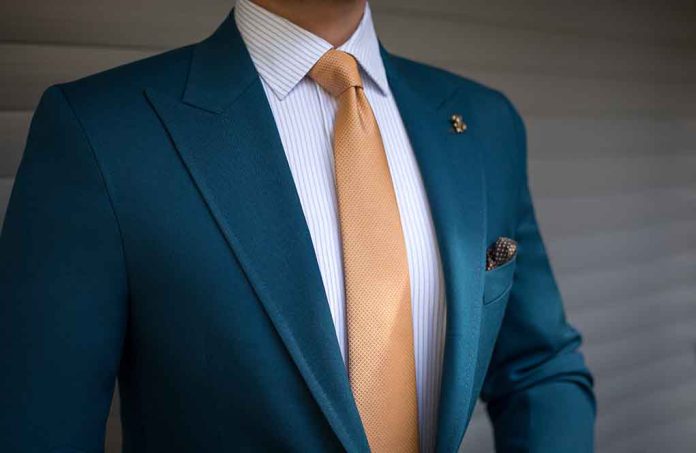 (ModernSurvival.org) – It's not a big secret that crime is spiraling out of control in America. With robberies becoming more frequent and organized and violent crime breaking records, law-abiding Americans have a lot to be concerned about. In an effort to protect its employees, one institution is embracing a concept rather familiar to survivalists.
Yes, it's totally normal for a corporation to instruct their junior employees to dress down so they don't get robbed on the street.

We're going to get to a place where the only thing you can do in a blue city is riot & get clean needles.

Only in a mask.https://t.co/ZRCOLwtDB7

— NYC Angry Mom (@angrybklynmom) December 3, 2021
As the crime rate in New York City continues to surge, executives at Bank of America are telling their subordinates to "dress down" to avoid attracting attention. What does that mean, exactly? Junior staffers are instructed not to wear anything showing a Bank of America logo, and to avoid dressing up in business attire.
The goal is to avoid becoming a target of would-be assailants. A thief is more likely to attack a high-profile victim with the potential for a bigger payoff than an average person who doesn't appear to have anything of value.
The worries behind this new dress code seem more than justified. The number of felony assaults in NYC increased by over 15% in the month of November alone when compared to November of 2020. Nationally, the FBI recorded the largest increase of homicides in the nation's history in 2020, meaning the issue isn't exclusive to the Big Apple.
To top it all off, the National Fraternal Order of Police (FOP) announced a massive spike in violence against police officers this year.
ENOUGH IS ENOUGH: The violence against the brave men and women continues to rise!

⚠️ 314 Officers Shot

⚠️ 58 Officers Killed by Gunfire

⚠️ Ambush Attacks on Officers Up 126% from 2020 (YTD)

Pray for America's Law Enforcement! pic.twitter.com/ufZehytfGM

— National Fraternal Order of Police (FOP) (@GLFOP) December 3, 2021
So what does all of this mean for the average American?
With law enforcement under fire, both figuratively and literally, and violent crime soaring off the charts, it's a good time to follow the advice of preppers across the country… and a few big wig executives.
By telling their employees to "dress down," Bank of America is embracing a tactic that is near and dear to the hearts of preppers and survivalists alike: the gray man concept. To learn more about becoming a gray man and how it can keep a person safe, check out our article here.
~Here's to Your Survival!
Copyright 2021, ModernSurvival.org