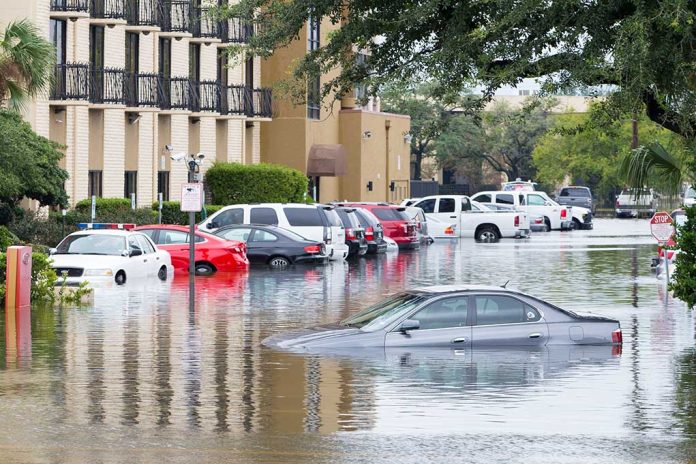 (ModernSurvival.org) – America's Pacific Northwest has had a rough year. Millions of acres and thousands of buildings burned to the ground while wildfires scorched multiple states. But although the fires were bad enough, a new threat came pouring down — literally.
Heavy rain and strong winds pounded parts of California and the Pacific Northwest early Monday, causing flooding, landslides, road closures and power outages https://t.co/fkR7a4Ihoz

— The Wall Street Journal (@WSJ) October 25, 2021
What is being called a "bomb cyclone" tore through the Pacific Northwest over the weekend, drowning many areas in rainfall. In less than 24 hours, some parts of California had recorded up to ten inches of rain.
The downpour flooded streets and led to mudslides in areas previously burned by the wildfires. Over 170,000 residents found themselves in the dark as the storm wrought havoc on the power grid.
Further north, Oregon didn't fare much better. The extreme weather broke records and left tens of thousands without power there as well. In Seattle, Washington, two individuals lost their lives as a result of the storm as the intense wind caused a tree to fall on their vehicle.
Once again Mother Nature has proven that it is a force to be reckoned with. Torrential downpours are more than capable of flooding streets, or even sweeping cars away.
To see how one simple feature can be used to escape a car that has sunk in floodwater, take a look at our article here.
~Here's to Your Survival!
Copyright 2021, ModernSurvival.org