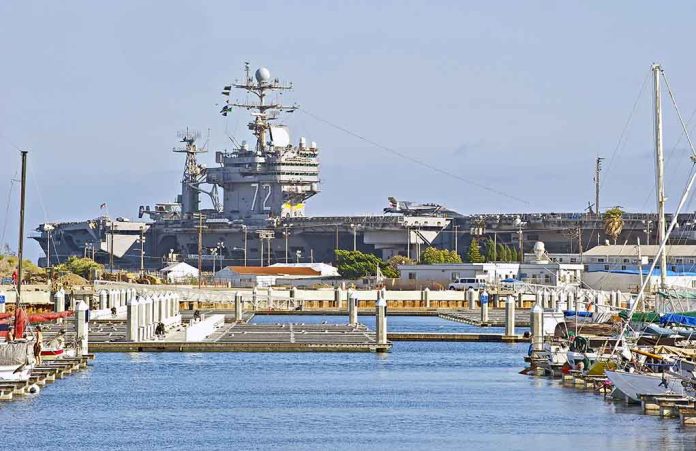 (ModernSurvival.org) – The United States Navy has a long and storied history. Created by Congress in 1798, the Department of the Navy has been instrumental in nearly every war the U.S. has fought. After over 200 years in existence, it's hard to believe there is much left that this military branch hasn't done. A recent ship launch, however, made history.
The USS Abraham Lincoln deployed this week from San Diego under the command of Capt. Amy Bauernschmidt, the first woman to lead a nuclear carrier in U.S. Navy history. https://t.co/IzgPu0gXO0

— Yahoo News (@YahooNews) January 5, 2022
On Monday, January 3, the USS Abraham Lincoln departed from San Diego under the command of a new captain. The new commander, Captain Amy Bauernschmidt, is the first woman in United States history to helm a nuclear carrier.
In 1994, Bauernschmidt graduated from the Naval Academy with a Bachelor's in ocean engineering, among the first class of women allowed to serve on combat-ready ships. In addition to her bachelor's degree, Bauernschmidt also boasts a Master's from the Naval War College.
The USS Abraham Lincoln is heading out as part of a group destined for the Indo-Pacific region. Joining the Nimitz-class aircraft carrier is Carrier Strike Group 3, consisting of the cruiser USS Mobile Bay and four guided-missile destroyers.
With China continuing to threaten Taiwan, could Bauernschmidt become the first woman to lead a nuclear cruiser into war? Only time will tell.
~Here's to Your Survival!
Copyright 2022, ModernSurvival.org