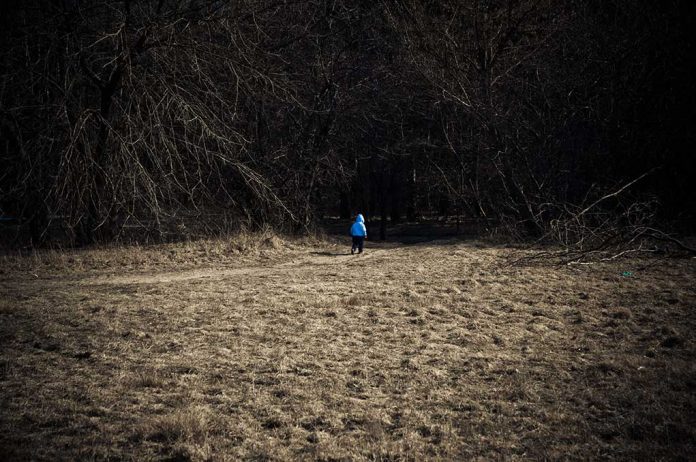 (ModernSurvival.org) – It's every parent's worst nightmare: turning around to find their child missing in the blink of an eye. For one mother in Texas, that nightmare became a reality on Wednesday. 
Three-year-old Christopher Ramirez was playing with a neighbor's dog when he vanished into the woods of southern Texas. Search teams scrambled to find the boy, using aircraft, drones and K-9 units. The FBI even joined in. 
Despite their best efforts, Ramirez wasn't found. That's when a local man says "divine intervention" led him to join the hunt.

During a Bible study, Tim Halfin learned of the missing boy. In an interview on ABC's "Good Morning America," Halfin claims God told him to go look for the boy — which led him to enter the woods near his home in Plantersville.
"Christopher, is that you?" 🙏 We're now hearing from the man who found Christopher. The small boy was dehydrated, tired and hungry, but in good spirits when good Samaritan Tim Halfin found him alive. #abc13 #hounews https://t.co/nSTcj6AkVY

— Steve Campion (@SteveABC13) October 11, 2021
Roughly ten yards into the brush, Halfin found Ramirez. The boy survived nearly four days alone in the woods and was completely naked when he was found. Halfin immediately contacted local law enforcement, who brought Ramirez's mother to him. 
Whether Halfin received divine inspiration, or simply followed his gut instincts, is open for debate. Regardless of what made him go search, without his help, one little boy would have likely perished alone in the woods.  
~Here's to Your Survival!
Copyright 2021, ModernSurvival.org