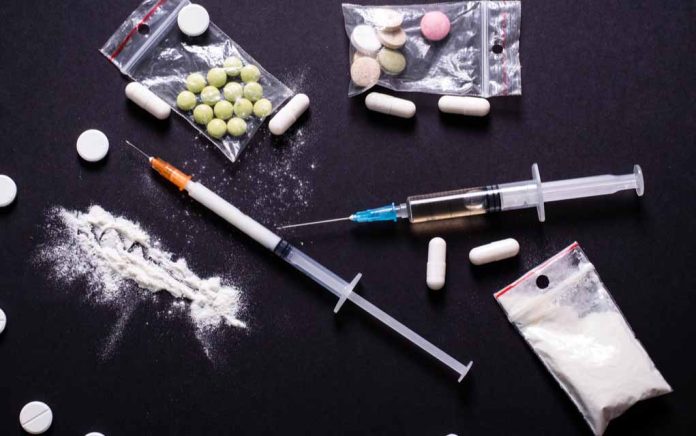 (ModernSurvival.org) – Pharmaceutical fentanyl is a potent pain killer often used to treat those suffering from extreme pain, such as cancer patients. According to the Centers for Disease Control and Prevention (CDC), this drug is somewhere between 50 to 100 times more powerful than morphine. While fentanyl is legal in the United States, it is becoming a national issue as an illegal narcotic, one that is causing tens of thousands to die.
On January 13, a 13-year-old boy overdosed on the drug at his school in Hartford, Connecticut. Two days later, the unidentified teenager passed away.
About 100 bags of fentanyl were allegedly found in the bedroom of a Hartford student who died this month after overdosing on the drug at school https://t.co/9XZWUb34Tt

— Hartford Courant (@hartfordcourant) January 26, 2022
While sweeping the school grounds following the teen's overdose, officers found 40 bags of fentanyl. As shocking as that is, it pales in comparison to what they located at the boy's home.
In the seventh grader's bedroom, roughly 100 more bags of synthetic opioids were seized. Both the drugs found at the school and those in the teen's bedroom were all in similar packaging, including an identifying stamp. Though, according to Hartford police, the fentanyl in the juvenile's home was of a "higher purity level."
An investigation is hoping to find fingerprints or traces of DNA on the bags to determine where the deceased obtained the narcotics. So far, only one individual is listed as a person of interest in the case.
Since the event, many have expressed outrage over the Biden administration's border policy. Large quantities of illegal fentanyl have been seized coming into the country from Mexico and South America. The drug is likely flowing in, and relatively unchecked.
Do you believe the Biden administration should make the Southern border a priority to stop dangerous individuals and illegal narcotics from coming in? How do you think the government should handle the epidemic of fentanyl overdoses afflicting the country? Reply to your email and let us know, we would love to hear from you!
~Here's to Your Survival!
Copyright 2022, ModernSurvival.org