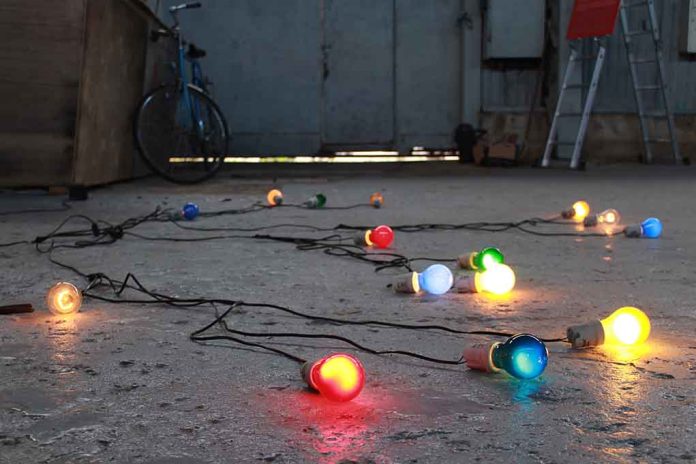 (ModernSurvival.org) – For millions of Americans, stringing lights and decorations for the holiday season is an annual tradition. Many take great pride in their works of art, knowing their hard work will bring joy to neighbors. The last thing anyone would expect while hanging lights is to be attacked, much less murdered.
A Good Dad, Brutally Killed for no Reason!
Chicago father violently attacked, killed while hanging Christmas lights outside home, family says – Fox News https://t.co/754hunStn9

— Tina Romano Freda (@TinaTweeker) December 14, 2021
Jose Tellez, a 49-year-old father of three, was beaten to death in his own front yard while putting Christmas lights on his home. The two assailants used "blunt objects" to attack Tellez in front of his young daughter.
An unidentified neighbor heard the girl screaming and ran to aid Tellez. According to the woman, Jose was bleeding profusely from his head on the ground, a string of lights still clenched in his hand.
Police have not released a description of the attackers, save to say they're both males. A potential motive for the murder is also unknown.
Tellez is described as a hard worker and a family man. He leaves behind a wife, a son, and two daughters. His family has created a GoFundMe page to help pay for his funeral expenses. It has already raised over $22,000.
With Christmas a little over a week away, this senseless and brutal murder hits even harder than it normally would. It also serves as an urgent reminder that criminals don't care when or where they commit their crimes, which is why it's important to be on guard at all times.
For information on how anyone can train themselves to see trouble coming, take a look at our article on how to develop situational awareness.
~Here's to Your Survival!
Copyright 2021, ModernSurvival.org