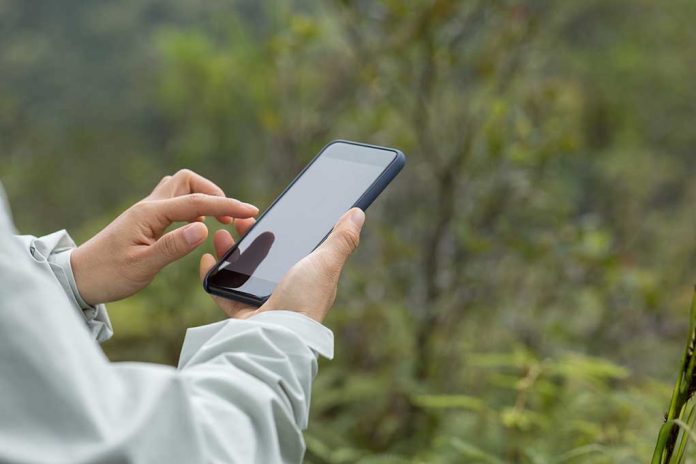 (ModernSurvival.org) – Phone calls from unknown numbers are an annoyance that many people are far too familiar with. From unsolicited calls regarding car warranties to possible (or very likely) scams, it's no wonder why people don't answer their phones when they don't recognize a number. But when one is lost in the wild and the phone rings, it might be a good time to make an exception.
A Colorado hiker who got lost after wandering off a trail had a search party out overnight looking for them — but ignored repeated phone calls from rescuers because the hiker didn't recognize the number. https://t.co/vivyzenqIA

— FOX 35 Orlando (@fox35orlando) October 27, 2021
A hiker in Colorado left the trail on Mount Elbert on October 18. Thankfully, the person left an itinerary with friends who became worried when they didn't return. That evening, those friends contacted Search and Rescue (SAR) who dispatched a team to locate the lost hiker.
While this seems pretty standard for a missing person, the kicker is that the SARs team attempted to call the missing person repeatedly. Unfortunately for them (and for the hiker), they chose to ignore the calls as they didn't recognize the number.
Eventually, the hiker was able to find their way back to their vehicle. At 9:30 am the next day, they returned to their lodging after being lost for over 24 hours. Upon discovering SARS had been trying to contact them, they admitted to ignoring the calls and didn't even realize a team was looking for them.
While the fact this hiker even had cell reception on Mount Elbert is shocking, it's even more mind-boggling that they didn't bother to pick up the phone after they got lost.
The moral of the story? If you ever get lost and start receiving calls from an unknown number, it might be a good idea to answer the phone.
~Here's to Your Survival!
Copyright 2021, ModernSurvival.org