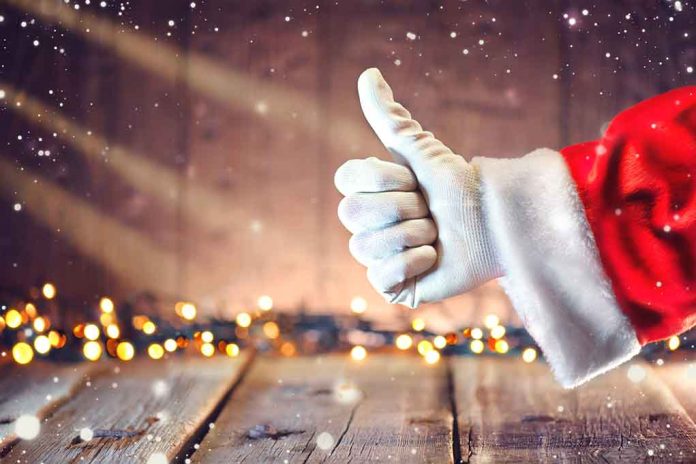 (ModernSurvival.org) – Around the country, Santa likes to joyride on fire engines to wave at children and spread Christmas cheer as the holidays approach. While these tours generally consist of tree-lighting and gift-giving, one trip saw Santa saving lives.
In what many may call a holiday miracle, jolly ol' Saint Nick came to the rescue of a family in need over the weekend.
Santa Claus was touring a town with firefighters when they saw a house fire and rescued the family inside https://t.co/g96rsgv2an

— CBS News (@CBSNews) December 21, 2021
Unbeknownst to the family of six inside, their house was ablaze Saturday afternoon. Santa Claus, however, was touring the Pilesgrove township in New Jersey with the Reliance Fire Company when he spotted smoke from the fire.
Immediately Santa and his team of firefighters sprung into action, evacuating the family from their burning home. In a team effort with local fire departments, Santa was able to contain the fire before it consumed the entire residence.
Thankfully for the family, including five children, the blaze was contained within the walls of the home and damage was minimal. According to Fire Chief Brian Facemyer, the fire began due to a malfunction in the chimney of a wood stove, which was in use at the time.
The home is located in a rural area, with no neighbors nearby. If Santa and his team of firefighters hadn't been passing by at just the right time, there is no telling whether the family would have noticed the blaze before tragedy struck.
While Santa's rescue efforts put an end to his tour on Saturday, he was back on the road again the next day spreading joy to the people of New Jersey.
~Here's to Your Survival!
Copyright 2021, ModernSurvival.org