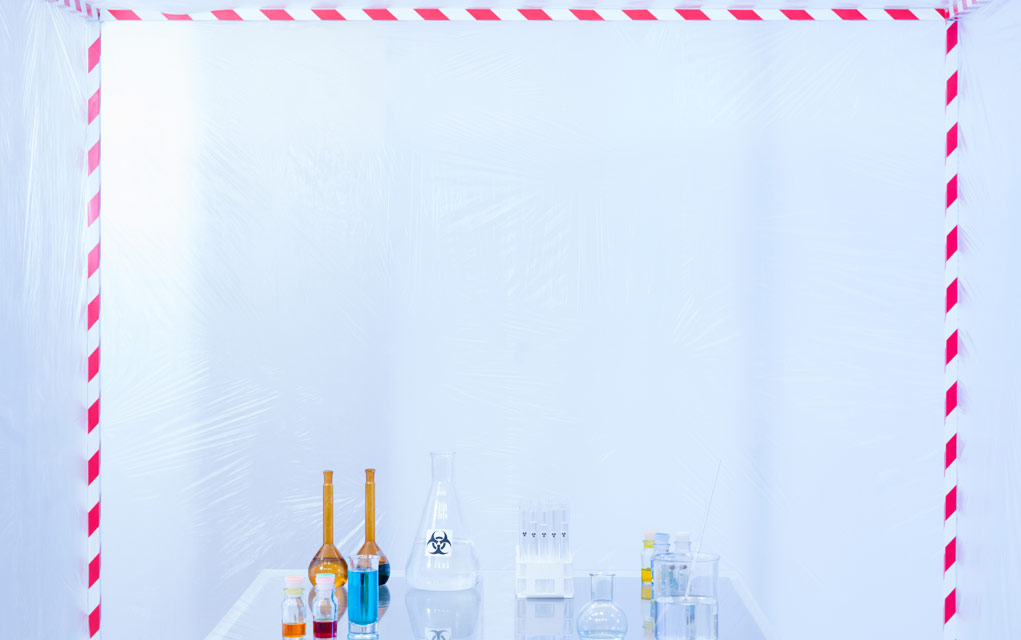 (ModernSurvival.org) – Should a truly horrific pandemic grip the globe, one in which tens of millions of people die, hospitals will quickly be pushed beyond capacity. In this horrific situation, knowing how to quickly and efficiently create a quarantine room could mean the difference between life and death. But how is it done, and what is required to do it?
The Basic Necessities
Let's face it, very few people have the resources or the know-how to set up a professional-level, biohazard quarantine room. These require high-efficiency particulate air (HEPA) filters and negative air pressure environments to trap a disease inside the room and keep it there. That doesn't mean the average Joe can't improve their chances of survival by keeping the sick behind a barrier, though.
Here's a basic list of what's needed to set up a DIY quarantine room:
Plastic sheeting
Duct tape/gaffer tape
Reusable dust barrier (for entering and exiting the containment room)
Utility knife to cut sheeting to the correct size
Nitrile gloves (both for setting up the room and for caring for a patient)
Hand sanitizer
Scissors
Using the gaffer tape, hang the plastic sheeting from the ceiling to create walls within an enclosed area. This is useful for dividing a pre-existing room into smaller rooms for each infected person, as well as a decontamination room to remove gloves, clothing, and masks before leaving the containment area.
For additional information on how to set up the quarantine room, take a peek at this video from The Urban Prepper:
If the pandemic has taught the world anything, it's that the nations of the earth are not prepared to handle a truly deadly disease.
~Here's to Your Survival!
Copyright 2023, ModernSurvival.org