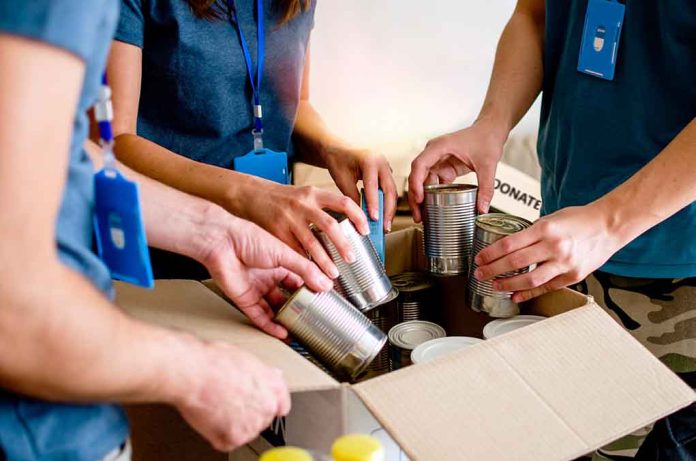 (ModernSurvival.org) – Natural disasters strike with little or no warning, leaving a path of destruction in their wake. Those unfortunate souls who find themselves victims of these forces are left in dire straights. Between the loss of income, property, and even loved ones, the aftermath of a natural disaster can be hard to surmount.
Victims of a natural disaster who usually wouldn't qualify for SNAP benefits may be surprised to find that, under certain circumstances, they may be eligible to receive D-SNAP benefits. The Disaster Supplemental Nutrition Assistance Program (D-SNAP) is offered only after the President issues an Individual Assistance declaration. Once this is done, each state affected by the natural disaster can apply for this additional benefit.
Who Qualifies for D-SNAP?
Individuals who otherwise wouldn't qualify for SNAP benefits will be eligible for D-SNAP if they have any of the following disaster-related expenses:
Temporary shelter expenses
Lost income stemming from the disaster, such as reduced wages, termination, or a significant delay in receiving pay
Business or home repairs
Personal injury or funeral expenses resulting from the disaster
Food loss directly linked to the disaster (such as flooding or power outage)
Standard SNAP beneficiaries may receive additional assistance if they aren't already at the maximum benefit level for their household size (and they suffered losses from the disaster). These individuals may also qualify to have their food purchased through SNAP and lost to the disaster replaced.
How D-SNAP Works
Those who qualify for D-SNAP will receive an Electronic Benefits Transfer (EBT) card that works similarly to a credit or debit card. Each month a set amount of funds will be transferred to the card, which can then be used to purchase approved grocery items from retail businesses authorized by the Food and Nutrition Service (FNS). These stores must post signs indicating they accept EBT cards. The funds provided to the EBT card can only be used for approved food items; they cannot be used for personal healthcare items or medication.
How to Apply for D-SNAP
The same state agency that provides standard SNAP benefits also handles D-SNAP. These agencies vary from state to state; however, FNS provides a convenient database where users can seek contact information for their local agency. Applications can be found both online at the state's website and in person at regional offices. FNS does not accept applications directly.
Other Emergency Assistance
In the aftermath of a natural disaster, other state and federal agencies may also offer food assistance, according to the FNS. Information regarding local assistance programs that may operate after a disaster can be found by calling 211 or visiting www.211.org.
The Federal Emergency Management Agency (FEMA), along with other non-profit agencies such as the Salvation Army and the American Red Cross, provides various assistance following a natural disaster. This aid generally includes shelter and food assistance immediately after the disaster and recovery period.
Long-term Food Assistance Programs
For those who suffer food insecurity before or after a natural disaster, food assistance programs may provide long-term aid. Here are some options to consider:
The Supplemental Nutrition Assistance Program (SNAP): provides monthly benefits based on income level and family size. Information on state agencies that handle this program can be found above.
Commodity Supplemental Food Program (CSFP): CSFP provides monthly food packages for those 60 years of age and above.
The Special Supplemental Nutrition Program for Women, Infants, and Children (WIC): WIC provides numerous benefits to qualifying, low-income pregnant or breastfeeding women and children up to 5 years of age. This includes food assistance, healthcare referrals, and nutrition education.
Local food banks: Local food banks operate with the help of federal assistance and local donors to provide aid to their communities. Many of these organizations also offer community gardens and cooking classes.
Copyright 2023, ModernSurvival.org