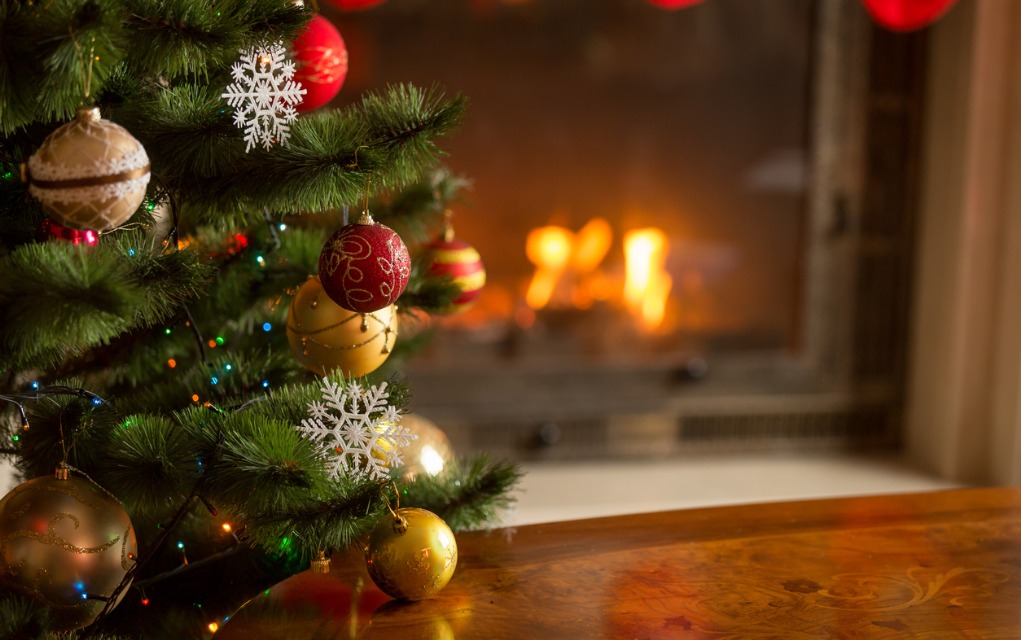 Christmas is here already, which means you're probably busy shopping, decorating and filling your home with the delicious scent of fresh-baked cookies. Although it can be easy to get distracted by the excitement of the holiday, make sure to follow these safety tips to ensure that this season is filled with Yuletide cheer and not disaster.
Christmas Lights
Your house might not be at National Lampoon level, but chances are you have at least some Christmas lights up. Although the tiny sparkling lights appear to be harmless, they can be dangerous if things go wrong.
To make sure your lights are safe, the first thing you'll want to do is inspect them. Check for broken sockets, frayed wires or loose connections. You'll also want to make sure that any extension cords you use are in good shape. Turning off your lights before leaving the house or going to bed is also a great way to avoid an electrical short that could start a fire.
Fireplaces
Speaking of fires, make sure that you have your fireplace inspected every year before you start using it. Avoid burning anything in the fireplace besides wood. Throwing all your wrapping paper in there on Christmas morning can be tempting, but it can also cause a flash fire. This is especially dangerous if you have stockings hung by the chimney with care.
Pets
Make sure all of your family members are safe this Christmas, even the ones with four legs. Many of the things we use to celebrate the holiday can cause problems for our pets if not kept out of their reach. Mistletoe, poinsettias and holly are all toxic to cats and dogs, so keep them up high.
Tinsel should be avoided because swallowing just one strand can cause intestinal damage. Also, be careful if you choose to decorate your tree with sugar-free candy canes. Many of the companies use an artificial sweetener called xylitol, which is highly poisonous to dogs, even in tiny amounts.
While Santa is making his list this year, make sure you do the same with these safety tips and have a Merry Christmas!
~To Your Survival!
Copyright 2019, ModernSurvival.org