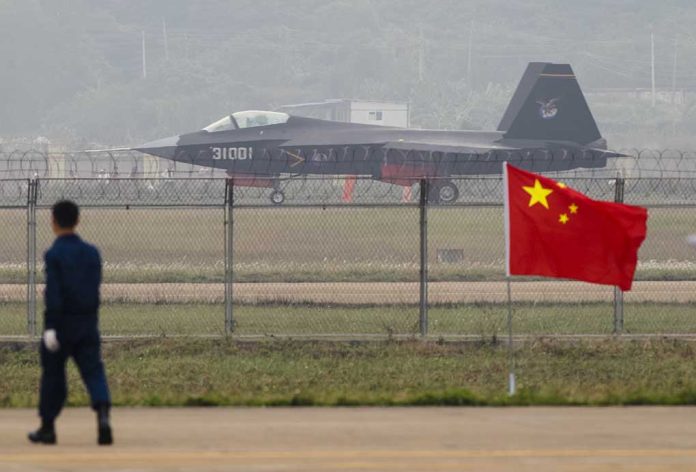 (ModernSurvival.org) – With the tense standoff between Russia and Ukraine making news, it's easy to overlook the other looming conflict that's been brewing for some time now. Sunday, China reminded the world that its intentions for Taiwan haven't changed through a massive show of force.
China sends 39 aircraft, mostly fighter jets, near Taiwan—the largest show of force in months—at same time U.S. Navy sails two aircraft carriers and pair of amphibious assault ships alongside allies in Philippine Sea. China last did this in October during similar U.S. operations. pic.twitter.com/MS34Iub3Q6

— Lucas Tomlinson (@LucasFoxNews) January 23, 2022
The same day that U.S. Navy vessels and their allies entered the Philippine Sea, China sent 39 aircraft into the airspace surrounding Taiwan. This is the largest incursion from China since October, which also happened to coincide with U.S. Navy operations in the region.
In response to the move, Taiwan deployed anti-aircraft missile defense units, launched their own fighters, and sent messages to the rival pilots.
According to The Guardian, the majority of the aircraft sent into Taiwan's air defense identification zone were fighter jets. At least one bomber and two intelligence-gathering units were with them. The People's Liberation Army (PLA) has not yet given a reason for Sunday's sorties.
With the Biden administration weighing on moving troops into Eastern Europe to counter the threat of Russia invading Ukraine, and now the U.S. Navy entering the South China Sea, one has to wonder which conflict will erupt first.
What do you think of these current events? Should the United States get involved in a Russian invasion of Ukraine or a Chinese attack on Taiwan? If conflict does arise on one or both fronts, what are you doing now to prepare for the fallout? Reply to your email and let us know, we would love to hear from you!
~Here's to Your Survival!
Copyright 2022, ModernSurvival.org