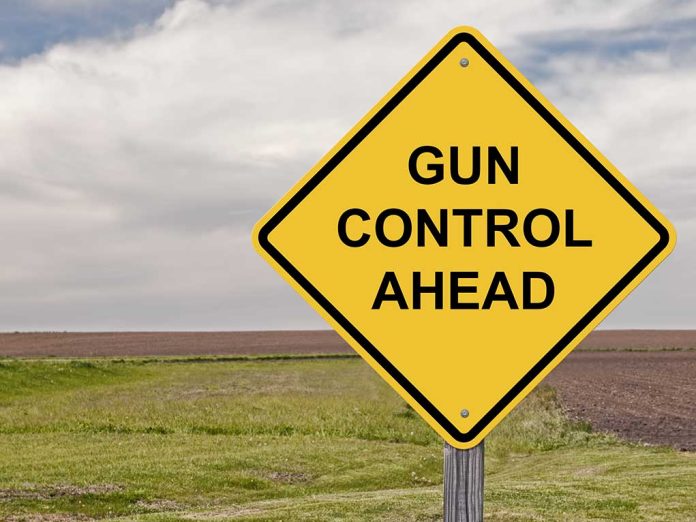 (ModernSurvival.org) – The fiery debate over gun rights in the United States just got more fuel added to it. In a move that will assuredly be challenged in the courts, a city in California passed legislation that has gun owners furious.
The San Jose City Council votes to pass mayor Sam Liccardo's first-of-its-kind gun harm ordinance that will require gun owners to purchase liability insurance and pay an annual fee on their weapons. Several groups say they plan to file lawsuits against the city over the law. pic.twitter.com/gMBT6fSOYw

— Marianne Favro (@mariannefavro) January 26, 2022
The city council in San Jose, California, unanimously passed two measures targeting law-abiding citizens Tuesday night. In a first for the United States, the city will now require gun owners to pay an annual fee and keep liability insurance in case their firearm is used in a crime.
According to San Jose mayor Sam Liccardo, the fees will go toward initiatives to reduce gun violence. He claims it will cost roughly $25 a year.
Those opposed to the new measures, such as the National Rifle Association (NRA), already promise to challenge the rules. In a recent article, the NRA is calling the regulations "the most overreaching gun-control measures" in the country.
While the city council believes these new rules will reduce gun violence, they fail to address the very issue that most gun control advocates seem to ignore: criminals don't care about laws.
What do you think about these new laws? Are they unfairly punishing law-abiding citizens? Reply to your email and let us know. We would love to hear from you!
~Here's to Your Survival!
Copyright 2022, ModernSurvival.org