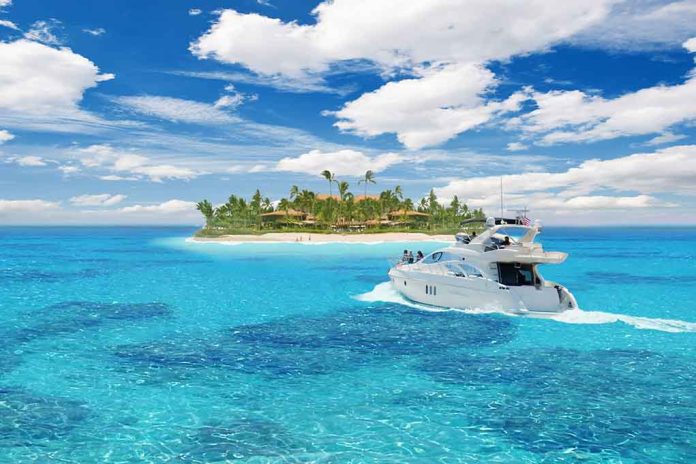 (ModernSurvival.org) – Usually, finding an item of great value is enough to make a person's day. Spotting a stray dollar on the sidewalk or a lucky penny in a parking garage brings a smile to one's face. But for one man in Florida, his "lucky" find led him straight to the police. 
Over the weekend, a Good Samaritan discovered over 1 million dollars in cocaine floating at sea near the Florida Keys. The package contained nearly 69 lbs. of cocaine. #BorderPatrol agents with support from @USCGSoutheast recovered the drugs.
 #breakingnews #breaking #monday pic.twitter.com/cC7EKa9lDx

— Chief Patrol Agent Thomas G. Martin (@USBPChiefMIP) December 6, 2021
While boating off the coast of the Florida Keys, a "good Samaritan" happened upon a floating package in the water. Inside the mysterious package was 69 pounds of cocaine, with an estimated street value of over $1 million dollars. 
The Miami Border Patrol worked with the United States Coast Guard to secure the floating stash of narcotics, which appeared to consist of 25 separately-packaged plastic bags.
While this may seem strange, it isn't the first time a boatload of cocaine was found floating in the waters surrounding the Sunshine State. In March of this year, a snorkeler found a black bundle of bricks holding an estimated $1.5 million dollars worth of cocaine. This package was also floating off the coast of the Florida Keys. 
In both of these cases, the people who found the suspicious packages turned them over to law enforcement. However, these incidents do beg a question: What is going on in the waters around Florida? 
~Here's to Your Survival!
Copyright 2021, ModernSurvival.org