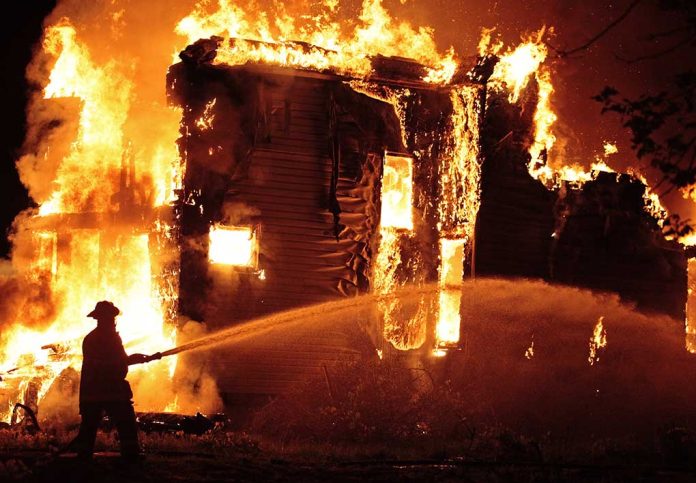 (ModernSurvival.org) – Each year, roughly 350,000 house fires occur within the United States. These emergencies claim the lives of nearly 3,000 people and injure over 11,000 more. On Wednesday, January 5, 12 lives were added to the list, including 8 children, all lost inside a raging inferno.
— Philadelphia Fire (@PhillyFireDept) January 5, 2022
The fire broke out in a duplex owned by the Philadelphia Housing Authority around 6:40 a.m. When firefighters arrived at the scene, flames were bursting from windows on the second floor of the building.
According to a Tweet posted by the Philadelphia Fire Department, it took 50 minutes to get the blaze under control. Apart from the 12 victims who perished in the fire, ranging from 2 to 33 years of age, two more are in critical condition — including a child.
Investigators said four of the fire detectors within the building were inoperable when the flames broke out. Unfortunately, this could be a contributing factor as to why so many died.
Philadelphia's Mayor, Jim Kenney, claims this is "one of the most tragic days" in the city's history.
While the cause of the inferno is currently unknown, sources claim a Christmas tree might have led to the fire's rapid spread.
Our thoughts and prayers go out to the families caught in this tragedy, and to the little ones who lost their lives far too soon. We here at Modern Survival ask everyone to take a moment to check on the smoke detectors in their homes and ensure they are in proper working order.
~Here's to Your Survival!
Copyright 2022, ModernSurvival.org