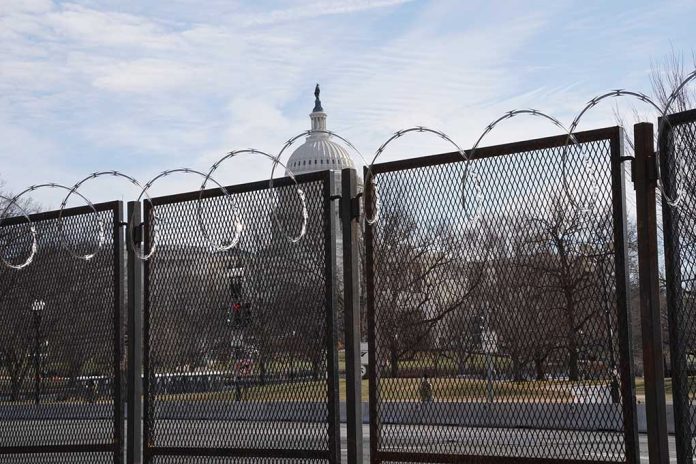 (ModernSurvival.org) – Over the weekend, the world watched Canadian Prime Minister Justin Trudeau activate emergency powers and snuff out the Freedom Convoy protests in Ottowa. Now, as similar convoys are forming in America, the United States government is moving troops into Washington, D.C., ahead of their arrival.
Pentagon approves National Guard deployment ahead of DC trucker convoy | "Law enforcement agencies across the National Capital Region are aware of plans for a series of truck convoys arriving in Washington…"

— Firearms Lawyer (@firearmslawyer) February 23, 2022
Secretary of Defense Lloyd Austin recently approved a request to bring National Guard troops in to assist Capitol and local police in handling a potential protest. Hundreds of soldiers are set to arrive in D.C. along with military support vehicles.
Among the troops being tapped for the task are 400 D.C. National Guard members and an additional 300 Guardsmen from surrounding states. John Kirby, the Pentagon's chief spokesperson, claims these soldiers will "support the United States Capitol Police officers with traffic control operations."
If that wasn't enough, the government is also putting the steel fence up around the Capitol building once again — the same one used following the events on January 6, 2021. Allegedly, this is to protect Joe Biden as he gives his State of the Union address on March 1.
While the Freedom Convoy in Canada was ultimately put to a violent end by police, America has to wait and see how the events in D.C. will play out. Will it be another peaceful protest against government overreach, or will Biden's administration take a page out of Tredeau's book and edge toward tyranny?
~Here's to Your Survival!
Copyright 2022, ModernSurvival.org