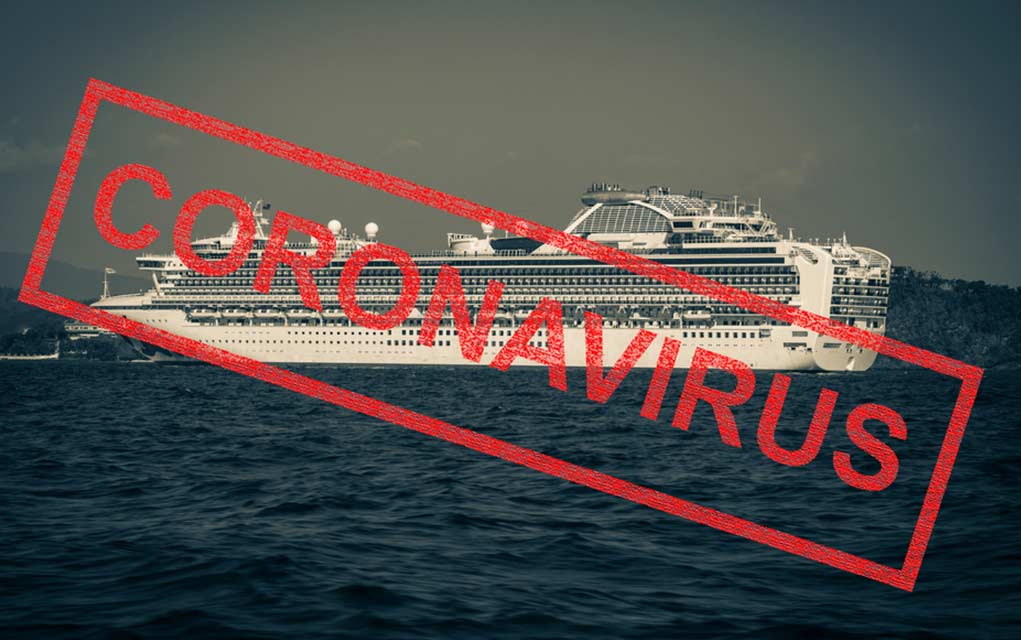 (ModernSurvival.org) – Despite those great prices on cruise ship tickets, people, especially elderly or people with preexisting health problems, are being advised not to buy them. Some cruise lines are taking things one step further. Carnival, MSC, Norwegian, and Royal Caribbean cruise are suspended for at least the next 30 days, following the request of President Donald Trump.
At my request, effective midnight tonight, Carnival, Royal Caribbean, Norwegian, and MSC have all agreed to suspend outbound cruises for thirty days. It is a great and important industry – it will be kept that way!

— Donald J. Trump (@realDonaldTrump) March 13, 2020
Two ships were being held off the coast of California under a no sail order, only one ship has been allowed to land. With roughly 2400 passengers on board the 1000 foot vessel, it's estimated that at least 1000 of those people fall into the most vulnerable age group for the coronavirus.
Passengers will be taken off the ship sickest first, going to hospitals. Others will be taken to military bases and put under a mandatory two-week quarantine. Foreign customers will be sent to their home countries.
~Here's to Your Survival!
Copyright 2020, ModernSurvival.org