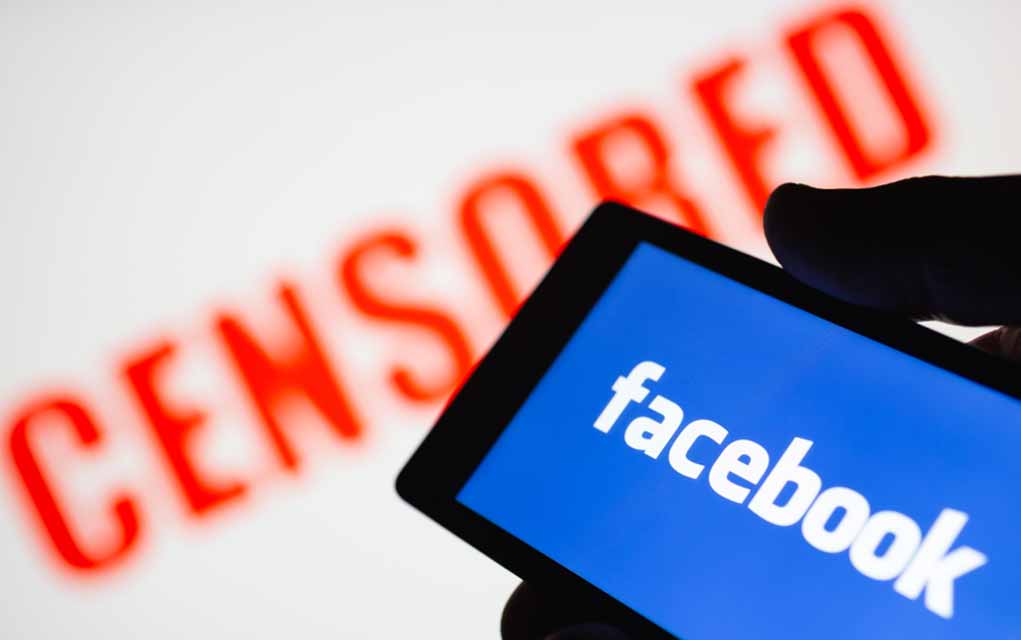 (ModernSurvival.org) – Facebook has been a popular platform for friends and family to share thoughts, photographs, and memories with one another for years. It's also a tool for pushing agendas. Previously, we reported on the social media giant's firm stance on refusing to censor political ads confirmed to contain false information — something that even congress has spoken out against.
Despite their stance on not censoring false political ads, the powers that be at Facebook have begun taking down groups, profiles, and networks they have deemed to be "inauthentic." In the recently released Coordinated Inauthentic Behavior (CIB) report for April, Facebook admitted they had removed hundreds of pages and groups from both Facebook and Instagram.
Included in those removed were 20 Facebook accounts, and 6 groups associated with the QAnon movement, a largely rightwing group of "conspiracy theorists" who avidly support President Trump.
Ahead of 2020 election, Facebook bans accounts linked to QAnon

— Breaking911 (@Breaking911) May 5, 2020
The move is seen by many as an attempt to censor Trump supporters and sway the 2020 election against the current POTUS. To further cement the idea that the company has a vested interest in seeing Trump lose, Facebook announced the first 20 members of its "Oversight Board" which includes Pamela Karlan — the Stanford Law professor who testified against Trump during the impeachment. For a group that is responsible for policing the platform for hate speech and harassment, Karlan seems an odd choice, especially considering her spiteful remarks about Baron Trump while testifying.
Karlan has shown her complete and utter hatred of our president on more than one occasion, including "crossing the street" to avoid walking in front of a Trump-owned hotel. Clearly, she is biased, and will presumably bring said bias to her new position.
With massive censorship of conservative views spreading through Facebook, Instagram, Twitter, and YouTube, it's becoming increasingly obvious that those in charge want to silence the voices of people worldwide, based on which agenda they push. The Russian Collusion becomes more far fetched every day, but the social media collusion looks to be real.
~Here's to Your Survival!
Copyright 2020, ModernSurvival.org