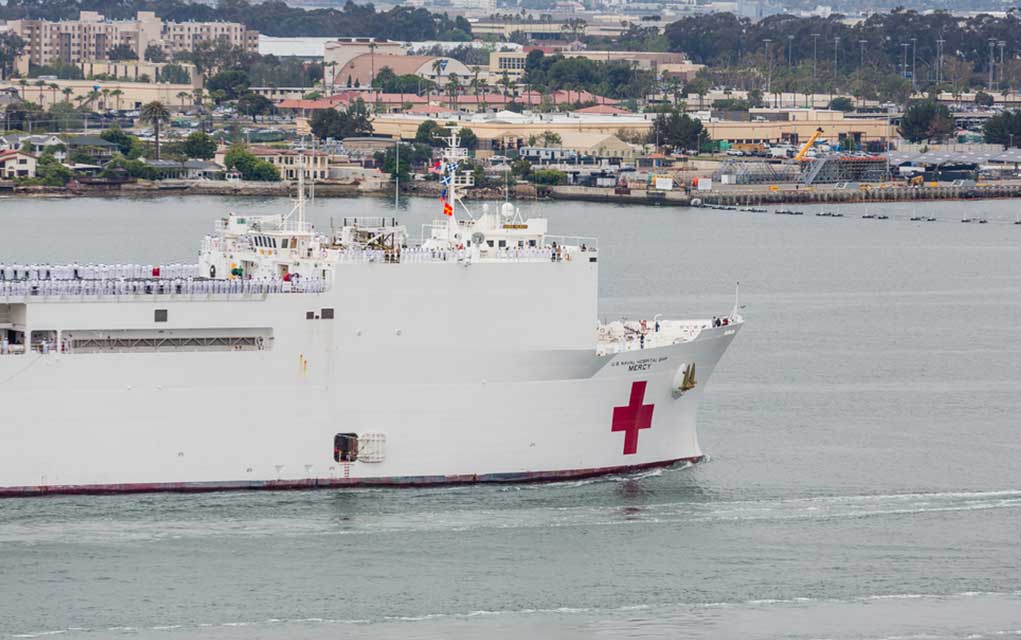 (ModernSurvival.org) – The USNS Mercy, a Navy hospital ship, was sent to Los Angeles (LA) California to help relieve local medical facilities by handling non-COVID 19 patients. US President, Donald Trump, sent the Mercy and its crew to LA, which arrived on March 27. To many, this is a welcome helping hand.
Eduardo Moreno, an engineer from San Pedro, California, felt differently. On April 2, Moreno intentionally derailed the train he was conducting in an attempt to hit the USNS Mercy. When questioned about his motives, he said he crashed the train in an attempt to "wake people up." Moreno stated the public is unaware of what is really happening on the Mercy.
The train did not hit the relief ship, but it did come close enough — within nearly 250 yards of it. No one was injured in the attack. If convicted for the charge of train wrecking, Moreno could face up to 20 years in federal prison. Such a drastic action with dire consequences, taken solely to draw attention to the Mercy, does beg the question: what exactly does he believe is happening on the ship?
As the pandemic continues to play out around the world, we need to be extra vigilant in defending ourselves and our loved ones. Watch out for threats, wash your hands, and stay safe.
~Here's to Your Survival!
Copyright 2020, ModernSurvival.org