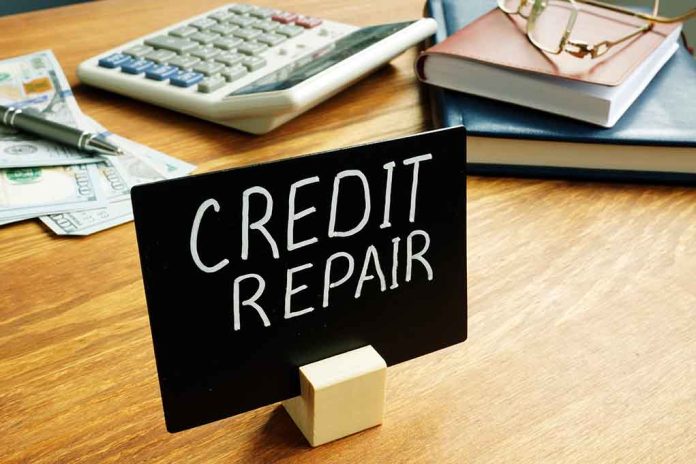 (ModernSurvival.org) – Credit repair services help restore damaged credit, making it easier to get a rental property, secure loans, or get better rates. Selecting the right credit repair service is critical to ensure they can restore your credit. So what should you look for when hunting for the right company?
1. How Long Has the Company Been In Operation?
A credit repair service that isn't well established may not have the experience required to handle the tricky credit restoration process. A more complex credit repair job will need an accomplished company, especially one with complicated issues that created a poor credit history. An inexperienced credit repair service may still be able to help, but an experienced company is more likely to have the tools necessary to navigate bad credit and provide better results.
2. Does the Company Offer Realistic Results?
As the old saying goes, if it looks too good to be true, it probably is. Some credit repair companies may offer unrealistic pricing models, offering to secure you a great deal at an exceptionally low cost. This may seem like a great opportunity, but these services often do little or nothing to help you restore your credit. Carefully consider multiple credit repair companies and determine which can offer realistic results.
The company should clearly outline the process it uses to repair credit, including the specific actions necessary to accomplish your goals. If the company cannot provide you with these details, it may indicate it doesn't have the skills or expertise to follow through on its promises.
3. How Much Does the Company Charge?
An unethical credit repair organization may offer a low fee to get you in the door, only to hit you with unexpected costs and surprise charges once you're already working with them. A reputable company, on the other hand, will clearly explain its pricing and fees up front, letting you know exactly what you can expect from it.
Check to see if the company provides a money-back guarantee or guarantee of the credit score they can obtain on your behalf. Such guarantees often indicate that the company stands behind the results it can achieve.
4. How Have Previous Clients Rated the Company?
If you're interested in using a credit repair service, look at past reviews before committing to any one institution. Companies with solid reputations stemming from positive reviews are likely to achieve the results you desire while providing excellent customer service. Sub-par reviews, on the other hand, are a warning that the service may not have the skills necessary to support you. Worse, working with them may lead to additional financial troubles rather than restoring your credit.
5. Does the Company Offer a Well-Written Contract?
You should always read and understand the terms of a contract before signing on the dotted line. All too often, a company will present a complicated contract, and credit repair services are no exception. A well-written contract will outline the costs, results, and methods used to restore your credit. If you find yourself unable to understand the terms offered in the contract, it may be time to consider finding a different credit repair service to employ that offers a better breakdown of its services.
Selecting a credit repair company is a big step toward repairing damaged credit. Utilizing the tips provided here, you can identify a more effective credit repair company capable of realistically fitting your needs.
Copyright 2023, ModernSurvival.org