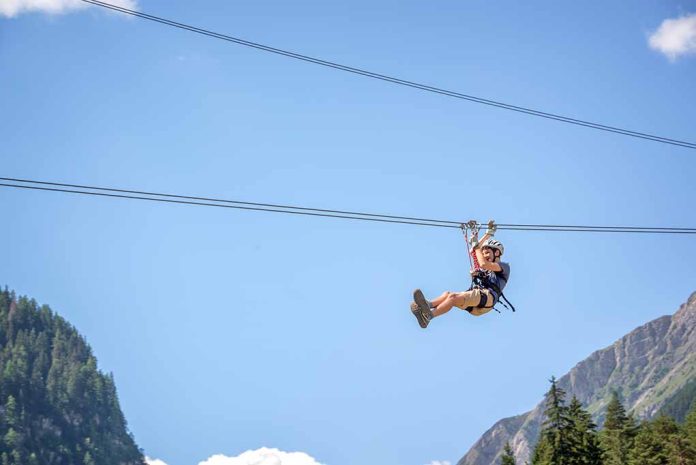 (ModernSurvival.org) – For the most part, zip lining is a fun and safe outdoor activity that thousands of people enjoy each year. However, as with anything in life, accidents do happen. On Monday, one zip line worker lost his life due to injuries sustained while trying to prevent such an accident.
"We are saddened and heart-broken over the recent tragic accident involving one of our employees at the La Jolla Zip Zoom Zipline." https://t.co/DRkKLKstgp

— WRBL News 3 (@wrblnews3) November 3, 2021
Joaquin Romero, a 34-year-old worker at the La Jolla Zip Zoom Zipline, was attending his post atop a receiving platform. While helping a customer get anchored to the platform, she began to slide down the zip line.
Romero couldn't stop the customer from sliding backward, so grabbed hold of her harness. According to a witness, this caused the pair to drift further from the platform — 100 feet above the ground.
Out of fear that their combined weight would cause the zip line to fail, Romero let go and dropped to the ground. Fire crews used a rescue basket and ropes to retrieve Romero. Eventually, he was airlifted to a local hospital, where he passed away from multiple blunt force injuries.
The woman Romero was trying to help survived the incident unharmed. The course where the incident occurred has since been closed while an investigation is underway.
For Romero, the decision to put himself in harm's way to save another person makes him a hero. Our thoughts and prayers go out to him and his family.
~Here's to Your Survival!
Copyright 2021, ModernSurvival.org