Which One of These is a Sign of a Stroke?
Chest Pain
Tingling Arms/Legs
No communication
Ringing in Ears
Answer: Difficulty Communicating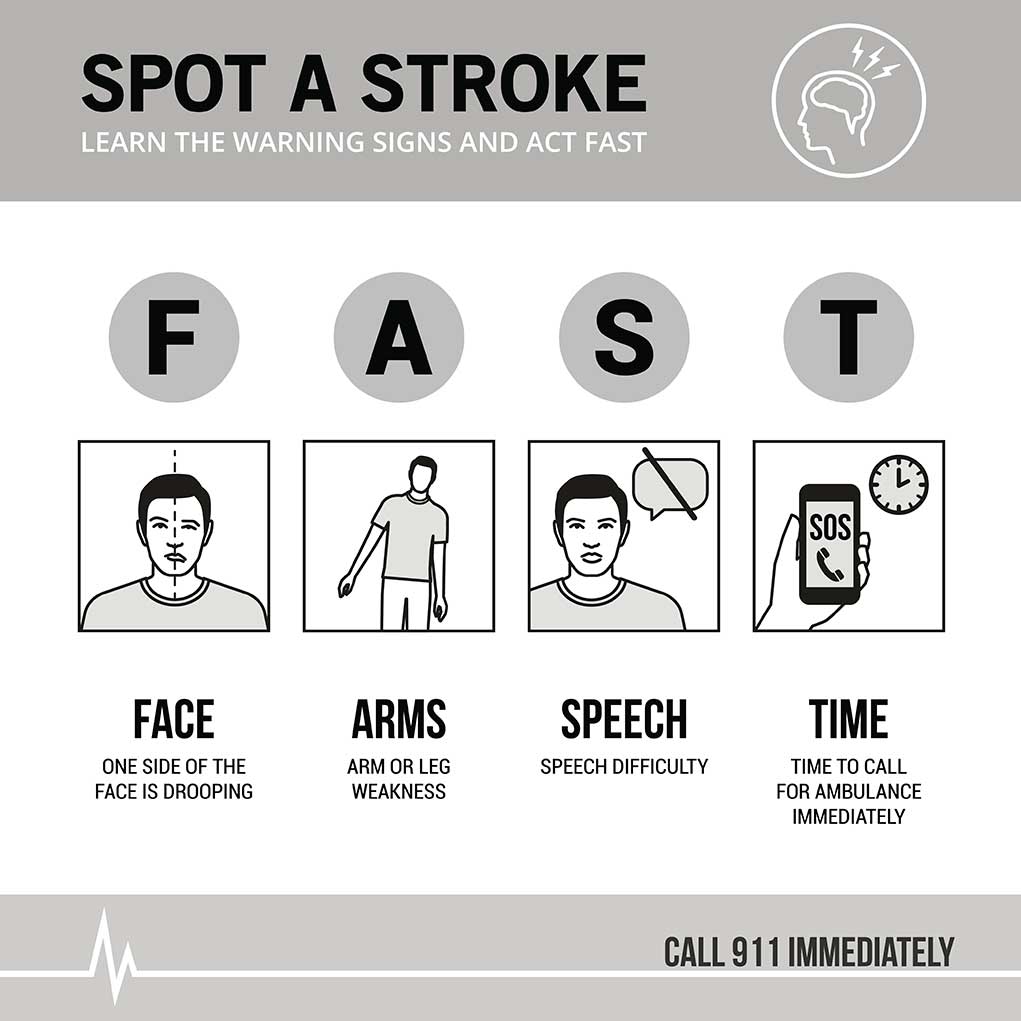 When someone has a stroke, they may experience paralysis on one side of the body, including the face. That, combined with the confusion they experience as the brain reacts to the lack of blood flow, causes difficulty with comprehension as well as speech. About 1.9 million neurons are lost for every minute that blood is blocked from the brain. If you think you or someone you know is having a stroke, seek emergency assistance immediately to try and prevent or reduce long term damage or death.