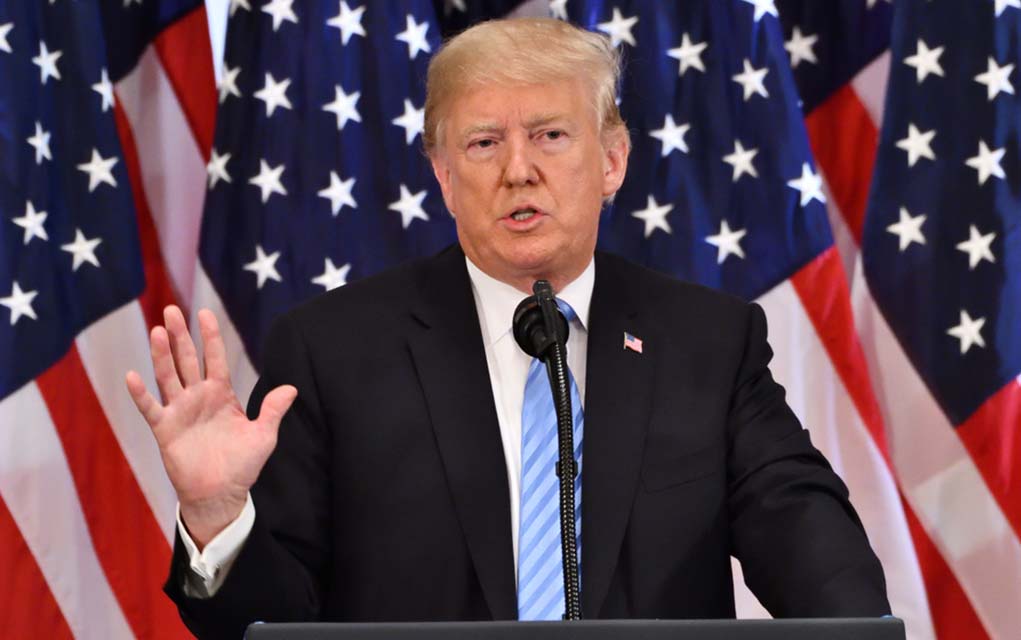 (ModernSurvival.org) – President Trump has been hard at work battling the COVID pandemic, while fighting to save the American economy from utter destruction. Despite the Democrat's hard push to keep states closed down, they are now up in arms over the POTUS's recent announcement.
Early Wednesday morning, April 22, the President tweeted:
In light of the attack from the Invisible Enemy, as well as the need to protect the jobs of our GREAT American Citizens, I will be signing an Executive Order to temporarily suspend immigration into the United States!

— Donald J. Trump (@realDonaldTrump) April 21, 2020
Trump stated that his order would put a hold on issuing green cards for 60 days. He would then, depending on the economic situation, revisit the policy. Reporters were told by the President himself that this order would not affect temporary visas, that his goal was to protect Americans from international job competition.
I will be signing my Executive Order prohibiting immigration into our Country today. In the meantime, even without this order, our Southern Border, aided substantially by the 170 miles of new Border Wall & 27,000 Mexican soldiers, is very tight – including for human trafficking!

— Donald J. Trump (@realDonaldTrump) April 22, 2020
In a subsequent Tweet regarding the closing of the country, Trump praised the southern border wall, stating that it is "tight" — and helping to stop the flow of human trafficking into and out of the United States. The President has taken the horrific practice of child trafficking and sex slavery very seriously since taking office, evidenced by his executive orders.
Citizenship and Immigration offices are already closed due to the pandemic, as well as regular visa processing. Refugee admissions have been also stopped, and migrants at the border have been turned away as the administration continues to enforce the law at the border.
~Here's to Your Survival!
Copyright 2020, ModernSurvival.org