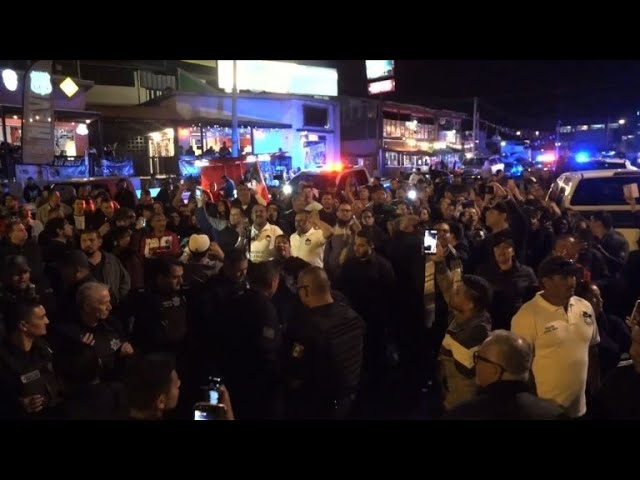 A wave of immigrants totaling in the thousands have finally arrived at the U.S.-Mexico border. They're traveling in caravans, claiming to be fleeing violence and poverty to get asylum in the U.S.
President Trump responded to the arrival with a tweet on Friday, highlighting the fact that many migrants in the caravan were carrying and waving their country's flag. Such patriotism doesn't reflect an attitude of a people who are fearful and threatened with poverty and violence. Trump's response was to call the whole thing "A BIG CON."
Modern Survival: What's Missing from Your Survival Checklist?
See Lists Here
Isn't it ironic that large Caravans of people are marching to our border wanting U.S.A. asylum because they are fearful of being in their country – yet they are proudly waving….

— Donald J. Trump (@realDonaldTrump) November 17, 2018
Migrants Clash with Angry Mexican Residents at the Border
There were many reports of physical fist-fights, shouting insults and even rocks throwing between migrants and local Mexican residents over the weekend. Many migrants face backlash and feel unwelcome in Mexico as they wait for their chance to request asylum into the U.S.
READ: Part of Migrant Caravan Reaches the U.S. – Mexico Border
Fox News reported a statement from Tijuana Mayor Juan Manuel Gastelum, "Human rights should be reserved for righteous humans" and has referred to the migrants as "bums," as demands from local residence grows to kick the caravan migrants out of the city.
Currently, the U.S. is processing approximately 100 asylum requests per day.
Is this a Human Rights issue or just a "BIG CON?" What do you think?
~To Your Survival