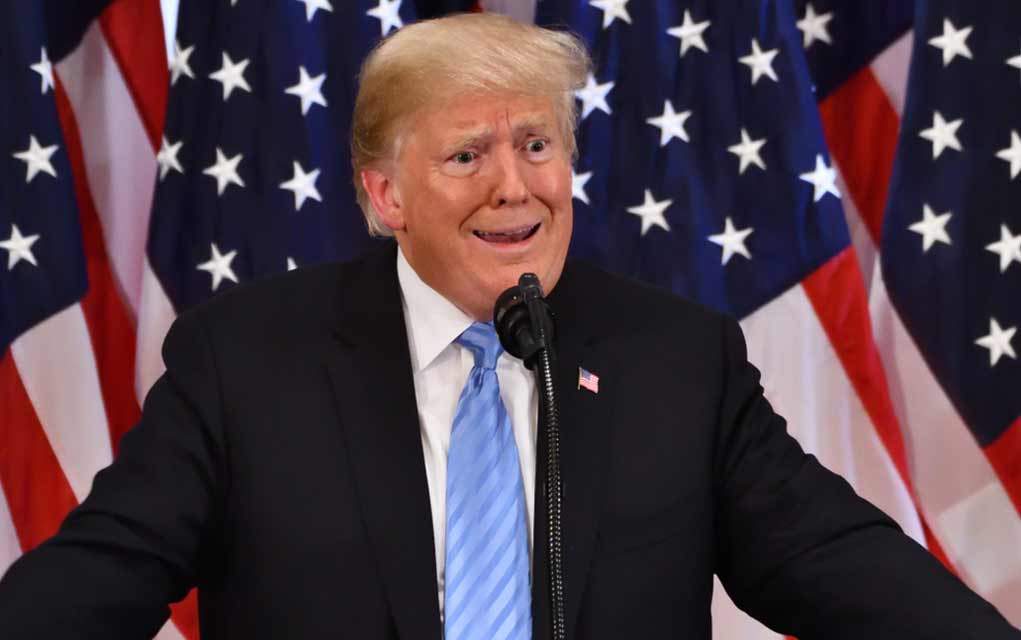 (Modern Survival.org) – Tensions between the US and foreign powers have increased quite a bit throughout 2020. Maybe it's because we're all dealing with a pandemic or, maybe, it's just the way things are. Either way, the situation with Iran is nearing a boiling point.
NEW:
The Attorney General for Iran says arrest an arrest warrant has been issued for @realDonaldTrump over the killing of Iranian Gen. Qasem Soleimani…

— Stephanie Myers (@_StephanieMyers) June 29, 2020
In a group of 36 arrest warrants issued by Iran, President Donald Trump is at the top of the list according to the Tehran attorney general, Ali Alqasi Mehr. Mehr also claims that when President Trump's term is over and he steps down, he will be arrested.
These warrants were issued in relation to the drone strike that killed a top Iranian general, Qasem Soleimani.
Iran asked Interpol to issue a Red Notice on the 36 individuals, as reported by ISNA, a semi-official state news agency. Interpol issued a statement to CNN saying it "would not consider requests of this nature." Brian Hook, a US Special Representative for Iran, called the action a "political stunt," adding it was the same propaganda that we're used to and it has nothing to do with promoting peace, stability, or national security.
The Drone strike was largely condemned by Iran and its allies. However, the Trump administration viewed Qasem as a killer and the president expressed that his predecessors should have done something sooner.
The Pentagon stated that Soleimani was developing plans to attack American diplomats and service members in Iraq. It was a decisive act of defense done to discourage further Iranian attacks against US personnel.

~Here's to Your Survival!
Copyright 2020, ModernSurvival.org