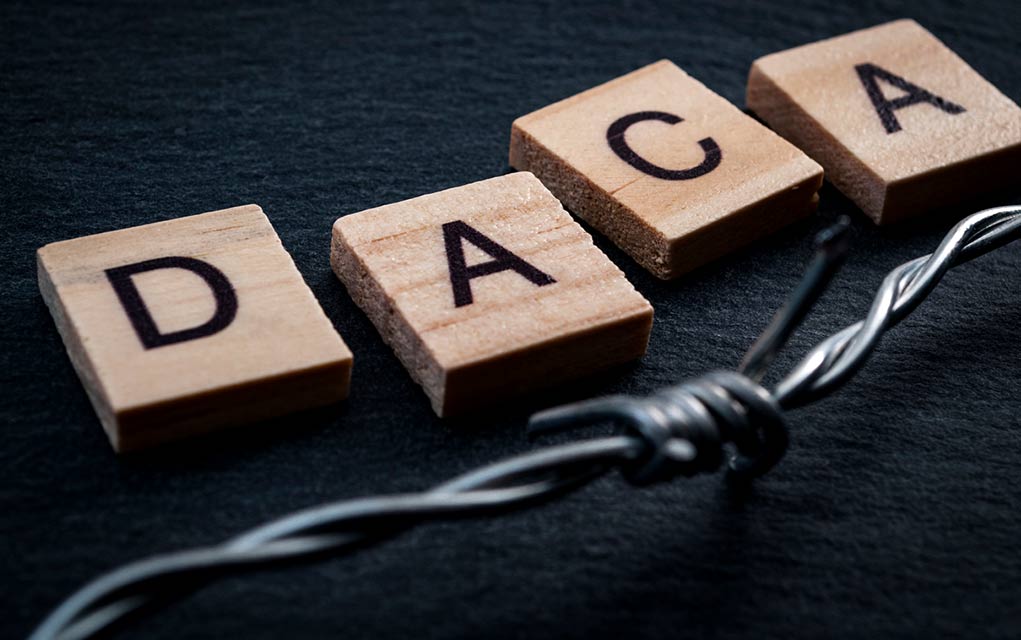 (Modern Survival.org) – Recently the Trump administration looked to end the DACA initiative. The Obama-era program offers legal protection for children brought into the US illegally. The Supreme Court of the United States (SCOTUS) ruled against Trump's decision to end the program. Well, sort of.
5 leftists on #SCOTUS decide that Obama can write an executive order but Trump can't reverse it. This is contrary to centuries of precedent and case specific to @realDonaldTrump

Until today every EO by any @POTUS could be undone by another. This is corrupt. #BuildTheWall

— Paul Gosar (@DrPaulGosar) June 18, 2020
Deferred Action for Childhood Arrivals (DACA) is a program that allows people brought into the US illegally as children to receive a two-year renewable deferred action from deportation. It also allows them to become eligible for a work permit.
The administration's decision to end the program was ruled against by the SCOTUS. This wasn't done for the decision itself, but for the way the administration was trying to disband the program.
The court noted that neither the decision to rescind DACA nor the program itself were sound policies. The SCOTUS clarified that the ruling was based on whether the agency followed proper procedures and provided an explanation for its action.
Trump's administration argued that the program wasn't established properly to begin with. Former President Obama implemented DACA through an executive order and not via legislation through Congress.
All parties on the court agree that the Department of Homeland Security (DHS) may rescind DACA, but it must be done through the proper methods. Chief Justice John Roberts added that the dispute is about the fashion of which the agency used.
Therefore, the ruling was not against President Trump's decision. Instead, it was against the procedure that was used. Once the procedures are amended, Trump will likely proceed once again.
~Here's to Your Survival!
Copyright 2020, ModernSurvival.org