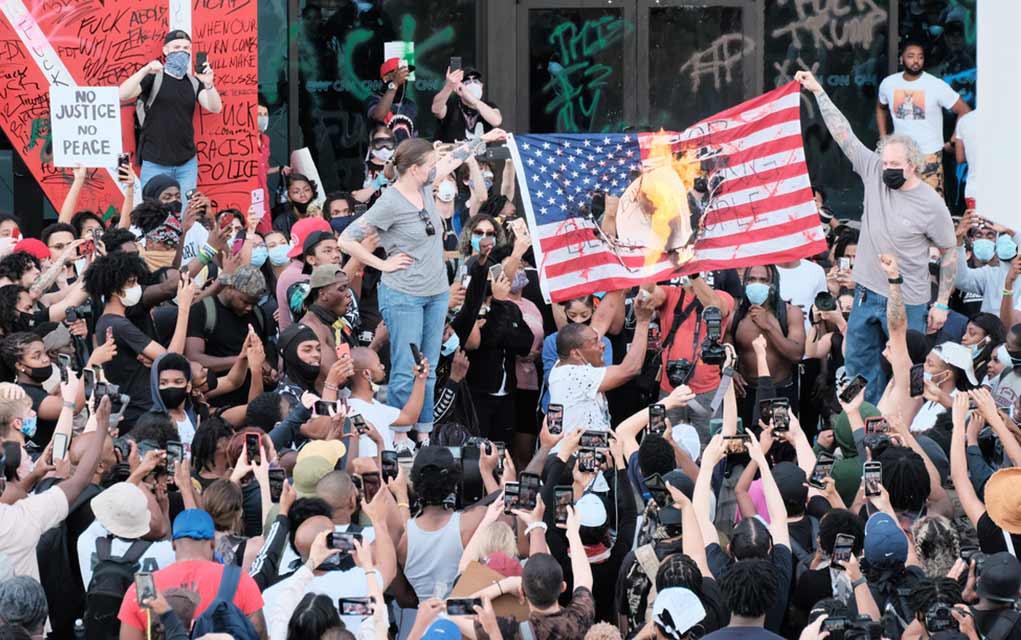 (Modern Survival.org) – The US has seen months of protests and riots. While some remain peaceful, as they should, many have erupted into riots — riots that see buildings burned down, citizens and law enforcement attacked, and now these "protestors" are taking it to the extreme.
Democrat Sanctioned Terrorism: Antifa-BLM Protesters in Atlanta are Packing Their Fireworks Bombs with Nails https://t.co/IhkB5qMxai

— Ben Owen (@hrkbenowen) July 29, 2020
A document created by federal law enforcement shows that after the attack on an Immigration and Customs Enforcement (ICE) building in Atlanta, modified fireworks were found. The fireworks in question were commercial and nails had been embedded in them. One federal official, not authorized to publicly speak, stated that the devices were clearly designed to injure and maim whoever was close when they exploded.
A video circulating online shows the federal building being attacked; fireworks were thrown at the entrance. Rioters also were seen using green lasers, much like those in Portland, in an attempt to visually disable law enforcement. The ICE Field Office, along with other immigration places, were attacked — windows were smashed and there was graffiti sprayed on the buildings.
The FBI, Federal Protective Services, and the Atlanta Police Department are investigating these attacks.
How much longer can the left claim that these are peaceful protests? How many people need to get hurt, or even killed, before these "leaders" step up and do their job? After all, it is their responsibility to protect their communities and act in the interest of the majority of their citizens.
~Here's to Your Survival!
Copyright 2020, ModernSurvival.org