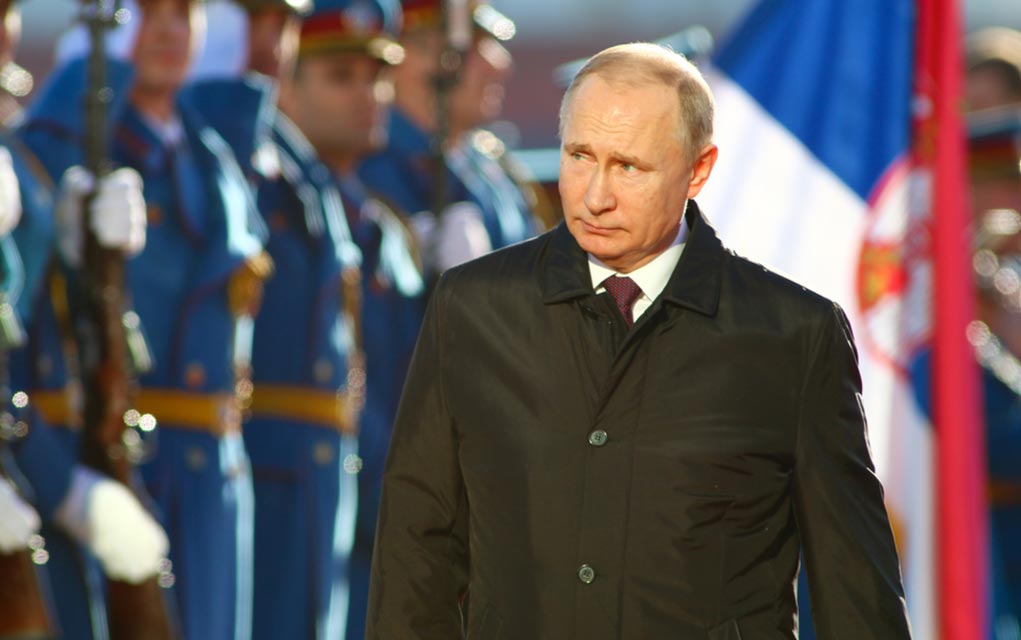 (Modern Survival.org) – Russia and its leader, President Vladimir Putin, have no problem making headlines around the world. Once again Russia makes the news, this time however it may affect more than a few countries. President Putin made an announcement that could very well change the world.
Russia becomes first country to approve a COVID-19 vaccine, says Putin https://t.co/jNm8ekZbgX pic.twitter.com/vranYeECM2

— Reuters (@Reuters) August 11, 2020
Putin made the announcement of a "world first" as he stated Russia's approval of a coronavirus vaccine. Questions and concerns remain regarding the safety of it. The Russian president stated that it works and is effective, as it forms an immunity to the virus. He added that one of his daughters has taken it, and despite her temperature rising after each dose, she feels well now.
The vaccine was developed by the Gamaleya Institute based in Moscow, named Sputnik-V in reference to the country's surprise launch of a space satellite. Despite being approved it did not go through Phase 3, where the vaccine would be administered to thousands of people.
Putin's claim of victory as the world rushes to develop a vaccine to fight the coronavirus comes during allegations that Russia cut corners in its development. The Kremlin has applied political pressure to show Russia as a scientific powerhouse on the international scale.
This could be the reason for Russia's push for a vaccine according to critics. They have not released any scientific data on testing the vaccine, despite this Russian official's claim over 20 countries and even some US companies have shown interest in the vaccine. However, safety concerns do remain.
In April, Russia enacted a law bypassing the need for Phase 3 trials, allowing researchers to speed up the development of the medicine. Professor of Immunology from Imperial College London, Danny Altmann, stated there were concerns about releasing a product before it was fully tested, while he spoke to the Science Media Centre. Altmann added that the collateral damage that could occur by releasing a less-than-safe and effective vaccine could multiply their problems exponentially. Moscow, in true Russian form, has brushed off the concerns regarding the safety of the vaccine.
~Here's to Your Survival!
Copyright 2020, ModernSurvival.org