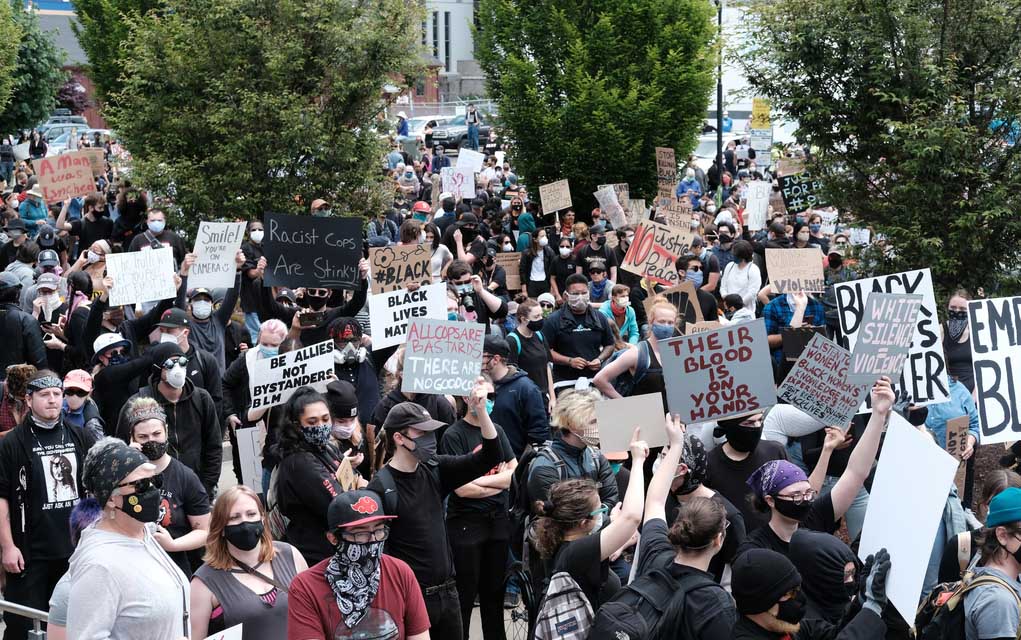 (Modern Survival.org) – With all the negativity being broadcasted by the media, it's hard to see any good in this situation. The mainstream media has failed to show the multiple occasions of positivity during protests. This is probably because positive media coverage doesn't get the reaction or the views they want.
There's plenty of good happening on the streets, even if it's a simple dance party.
Here's another video of more dancing! pic.twitter.com/6PX6rXizl2

— Catie O'Toole (@CatieOToole) June 2, 2020
~ Everyone seems to be focused on the bad way that some protests have gone. This is causing people to fixate on the instances of protests and riots instead of the beauty that surrounds it.
People are not only protesting peacefully; they're enjoying themselves and each other's company. They're uniting and sharing common interests during a time when we need it most.
Yesterday I wrote about a #BlackLivesMatter car parade protest along our block, an accordion, and an impromptu street dance. Our neighbor got a wee video. It's hard to hear, but I'm playing Waltz Across Texas. pic.twitter.com/y39zTMhlSQ

— Shana Hyphen Norton (@hipharpy) June 2, 2020
Paradigm Shift !

Who says one cannot make protest beautiful ! These people show everything is possible if we smile and dance 🙂 #BlackLivesMatter   #BlackLivesMattter #BlackOutTuesdsy #Anomymous #blackoutday

— Positive Drive (@positivedrive) June 2, 2020
This is a crucial part of the story that our media doesn't want you to know about. Instead, they want to focus on riots and looting by repeating the same footage of people breaking into stores for hours on end.
People uniting, regardless of race, religion, or beliefs, and peacefully protesting is a light in the darkness. We can't let this message die out or get buried beneath all of the negativity. There will be some good that comes from this, even when there's so much bad.
~Here's to Your Survival!
Copyright 2020, ModernSurvival.org