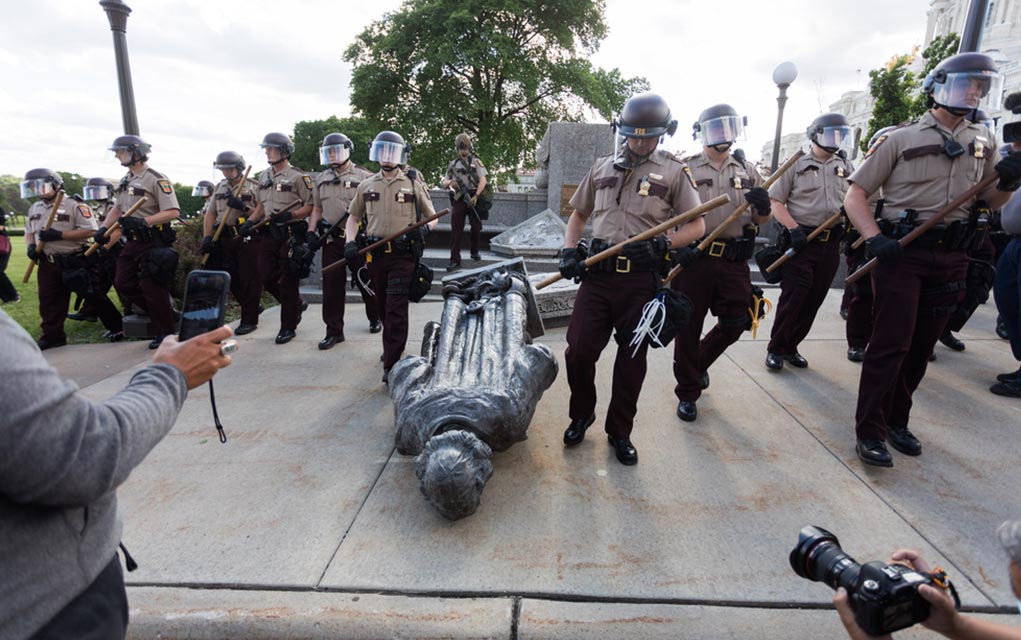 (Modern Survival.org) – Science is one of the most powerful tools humans have created to understand the world. However, not all scientists are free from their own biases. This recent article from Popular Mechanics buys into some current left-wing politics.
How long before they come for the Statue of Liberty?

I'm not kidding.

— Bill Mitchell (@mitchellvii) June 22, 2020
The writer, James Stout, mentions a few ways to topple "racist" statues. Apparently, a statue of Abraham Lincoln was deemed as a racist monument recently. You know, the man who ended slavery in America and gave us the Emancipation Proclamation.
Trump was mocked for predicting the Cult of Woke wouldn't stop at confederate statues. He was RIGHT. In MADISON, the radicals want to tear down a statue of that well-known racist, ABRAHAM LINCOLN. https://t.co/074kejuf1x

— Vicki McKenna (@VickiMcKenna) June 22, 2020
In the article, it says "should you happen to find yourself near a statue that you decide you no longer like…" So, just because you don't like something means it shouldn't exist?
The article features a few ways of toppling statues via science.
It goes into detail about the average weight and composition of most statues. It suggests that, with a few tow straps, about 70 people could pull down a statue. The article takes it a step further saying you can add heat or cold to the equation by using thermite or liquid nitrogen, both of which create extreme temperatures.
Don't worry, they made sure to put a disclaimer in the article as well to ensure they're not held responsible for any injury that may occur or any legal responsibility by stating Popular Mechanics doesn't encourage the removal of statues. If they don't encourage such actions, why write the article?
~Here's to Your Survival!
Copyright 2020, ModernSurvival.org