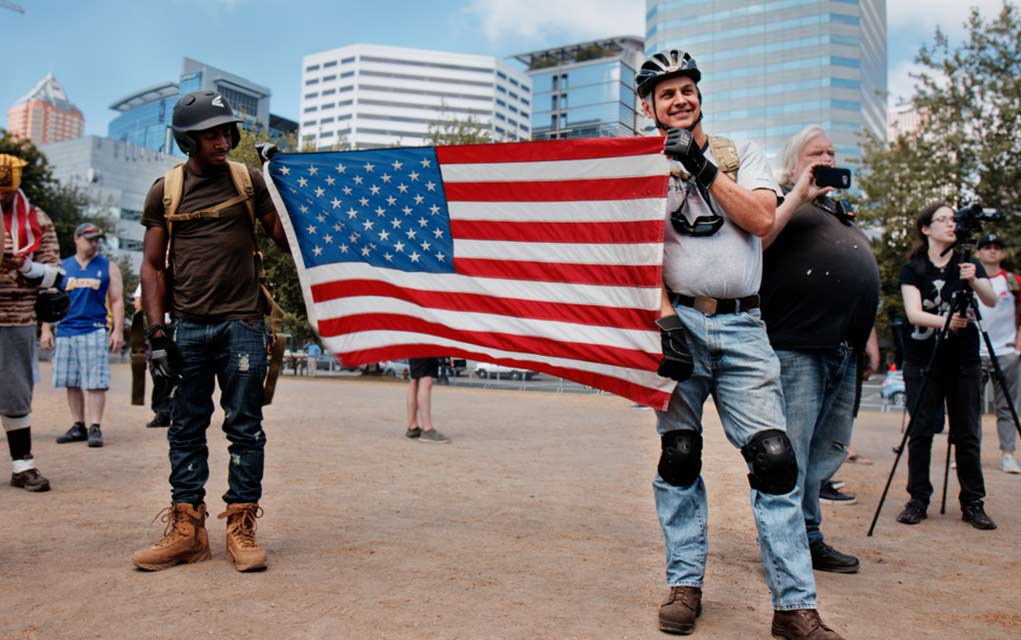 (Modern Survival.org) – Portland has seen over 3 months of consecutive protests since the death of George Floyd, according to the New York Post. This time, however, Portland isn't the Oregon city that's making big news; it's Salem. Americans are getting fed up with the lack of leadership in their communities, and they're starting to take action on their own.
Two arrested in Oregon as Trump supporters, BLM protesters clash https://t.co/8vnPH7lJp1 pic.twitter.com/r6r9KlGrOa

— New York Post (@nypost) September 8, 2020
After breaking up a confrontation between Trump supporters and Black Lives Matter (BLM) protesters, police arrested two people. Over 100 Trump supporters, including some from the alt-right group the Proud Boys, arrived at the capitol building in Salem via a caravan of vehicles and clashed with 20 BLM activists. The groups used pepper spray on each other, and one Trump supporter sprayed a fire extinguisher, while another beat a protester with a bat.
About a dozen Oregon State Police officers did nothing as Trump supporters rushed BLM protesters; eventually, they did tackle and arrest two people who had been punching BLM activists, as told to Reuters by a witness. Salem Police, alongside the Oregon State Police, had responded to the scene when the American Lives Matter rally group chased and shoved BLM protesters in front of the capitol.
Despite not being the main event, Portland still made the news. Over 100 people were arrested over the weekend, with 59 arrested on Saturday over violent clashes. Labor Day marked the 102nd consecutive day of protests in Portland, many of which have been violent. With so much chaos reigning the streets, it's good to know there are also good citizens out there working to restore peace and order.
~Here's to Your Survival!
Copyright 2020, ModernSurvival.org