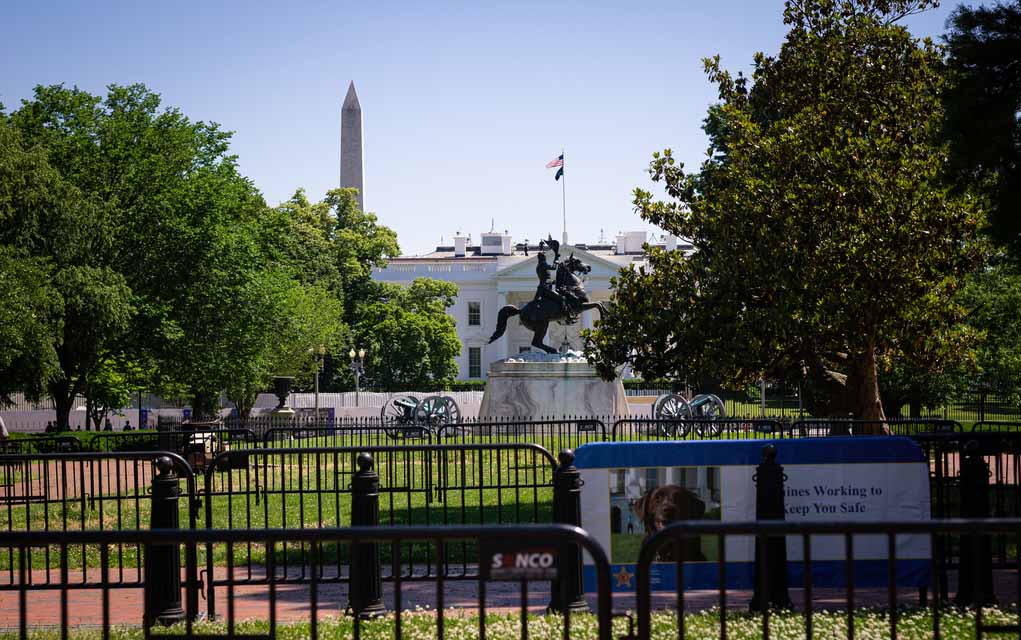 (Modern Survival.org) – As riots and protests continue throughout the country, this one was a little close to home for the president. Even under a curfew ordered by DC Mayor Muriel Bowser, protestors did not back down. More than 1,000 people were involved in the protest on Sunday.
Multiple fires set near the White House as protests escalate after curfew https://t.co/RIm73zHSPN

— Moi (@mkayg3) June 1, 2020
A fire fueled by road signs and plastic barriers, lit just before the 11 PM curfew, raged in the middle of H Street. Unfortunately, some rioters stole an American flag and proceeded to throw it onto the fire.
As seen in the live footage from Fox News, a historic church near Lafayette Park was seen with its basement in flames. Lafayette Park is located directly across the street from the White House where many protests have been organized.
Police used tear gas and stun grenades to push back the group of rioters and clear out the park. The Lincoln Memorial and the World War II memorial, among other monuments, were vandalized and defaced. Over 60 Secret Service members have been injured in the DC riots; 17 were injured the first night alone. The President praised the Secret Service for the job they had done and warned demonstrators not to get too close.
~Here's to Your Survival!
Copyright 2020, ModernSurvival.org