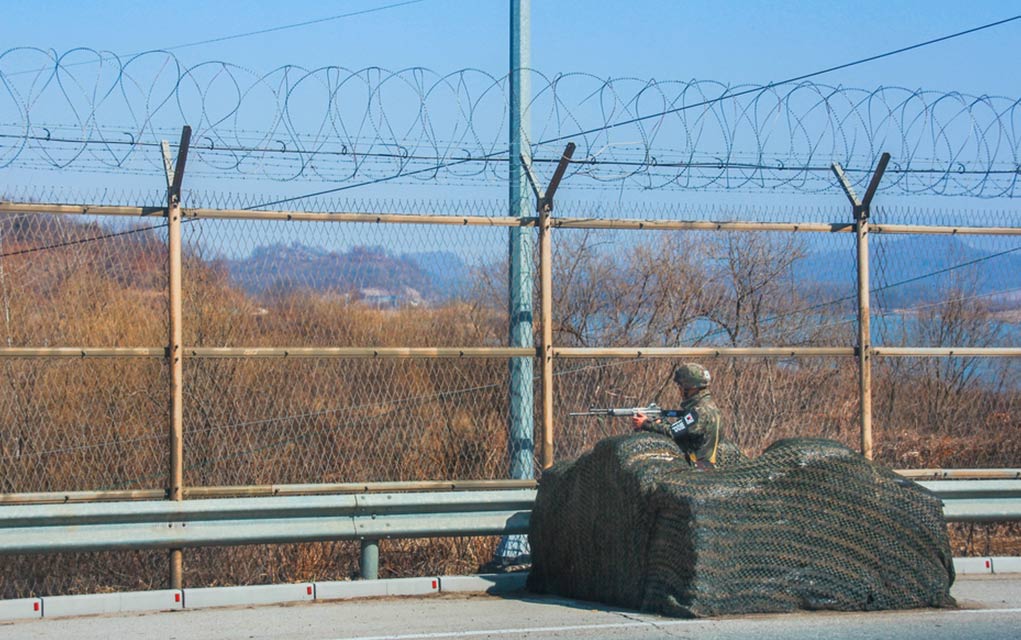 (Modern Survival.org) – North Korea is, yet again, making headlines across the media. Tensions are building between the North and South Koreas. The North threatens to push further into its neighbor's territory; will there be retaliation by the South?
North Korea has demolished what they called a "worthless" inter-Korean liaison office. Following the destruction of the building, North Korea threatened to move its military to the Demilitarized Zone (DMZ). On June 18, a US reconnaissance plane flying over the peninsula seemed to have discovered the North Korean military moving to the frontlines.
North Korean leader, Kim Jong-Un, and South Korean President, Moon Jae-in, met three times in the past year in an attempt to bring about hopes for peace. Unfortunately, recent events have shown that relations between the two nations have devolved.
Pyongyang has blamed the recent events on its views as a "failed" democracy amid stalled nuclear negotiation with the US. If military action does occur between the Korean counterparts, the US will likely intervene. We have troops stationed in South Korea ready for such an event. It is speculated that Russia may likely intervene as well — in alliance with North Korea.
Only time will tell what happens next in this contentious part of the world. With 2020 proving to be a year of insanity thus far, an escalation of hostilities here would seem on par for the course.
~Here's to Your Survival!
Copyright 2020, ModernSurvival.org