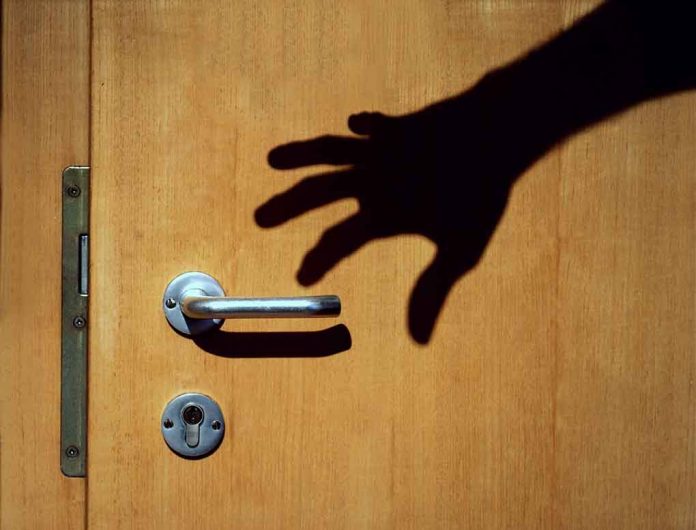 (ModernSurvival.org) – The threat of home invasion is very real. However, one tends to expect the invader to at least be clothed when they break in. To one mother's horror, the man who chose to invade her home was fully nude… save for a pair of her daughter's shoes.
What is becoming to our society? Tennessee mother finds naked sex offender inside home, wearing daughter's shoes https://t.co/Fyr6wa3UTI

— joy (@pina_insurance) December 29, 2021
Upon discovering the naked intruder in her Tennessee home, Daphne Crowley took after him with a pair of sticks, chasing him out of the house and down the street.
The burglar, later identified by police as 27-year-old Michael Tyler Henegar, is a convicted sex offender. When officers located Henegar in the woods near Crowley's home, he was still wearing the daughter's shoes he stole from the home. They also found other possessions belonging to the family on Henegar's person when he was arrested, including Crowley's granddaughter's toothbrush.
Before breaking into the Crowley residence, Henegar was already wanted by local law enforcement for violating the sex offender registry. He now faces charges for aggravated burglary.
For the Crowleys, this nightmare scenario was a wake-up call. Daphne claims she is installing a home security system to prevent future break-ins. For the rest of us, it is a reminder that the world is full of horrible people, which is exactly why taking home defense seriously is vital. One never knows when an intruder might break in to steal property, or worse.
To see some simple and easy upgrades that can deter would-be intruders, take a look at our article on growing your home's defenses.
~Here's to Your Survival!
Copyright 2022, ModernSurvival.org