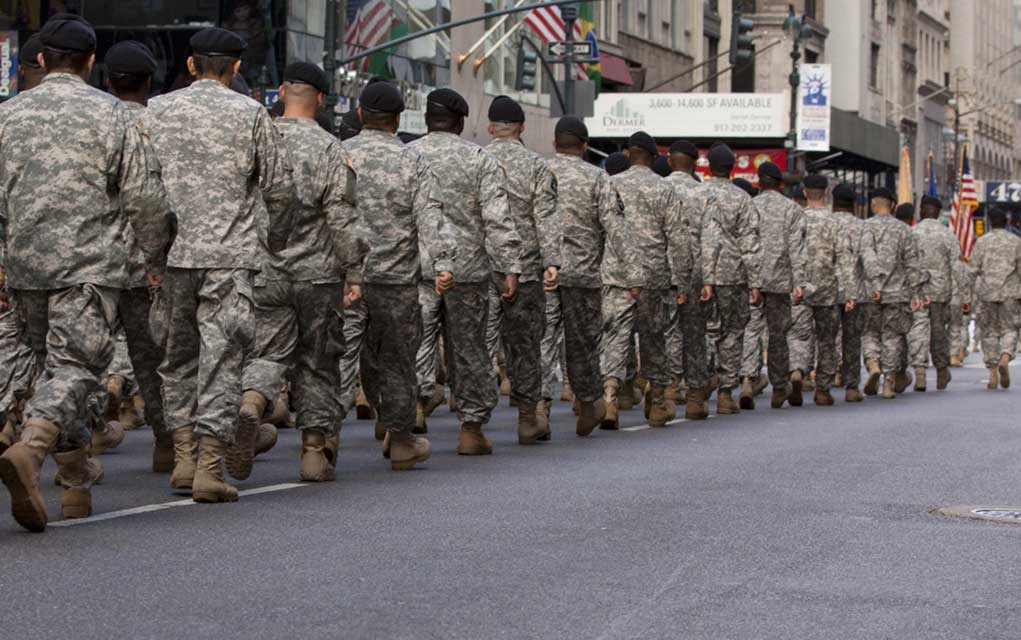 (Modern Survival.org) – It's always good to see our troops coming home. However, not everyone involved is always so joyous. That seems to be the case with Germany's Chancellor Angela Merkel and our troops leaving Germany. Trump wants to bring our soldiers home, and they want to come home.
Goodbye — Sort of — to Germany? https://t.co/0P3hiKG1gs
Germany is not our friend.Most Germans view America negatively and want our troops out of Germany. I think we should accommodate them as soon as possible. Victor Davis Hanson makes a strong argument for US to reassess NATO.

— Pat J (@JunkoPatsye) August 20, 2020
12,000 of the 36,000 US troops in Germany are leaving, which still gives Germany 24,000 US troops. Just over half of the 12,000 are coming back to the states; though, the others are being redeployed to other NATO nations like Belgium, Italy, and the Baltic States. Angela Merkel is allegedly furious with the President's decision, claiming it will "weaken the NATO alliance."
This really shouldn't come as a surprise to the German Chancellor. With all NATO members pledging to use 2% of their GDP on defense six years ago, only 8 of the 29 countries have done so. Germany, as NATO's wealthiest, largest, and most powerful country in Europe, only spends 1.4% which sets an example for the rest of the countries in the alliance. Other members of NATO see that Merkel hasn't kept her word and feel no need to do so themselves.
Concern over Russia is understandable, considering Russia will always be a threat to Europe. However, Germany is no longer the focus point, instead it's the Baltic States, Poland, and other eastern European countries, where President Trump has moved the US troops to from Germany.
Recent polls show Germany is the most anti-American country in Europe, with about two-thirds of the country believing the US and Germany do not have a good relationship. Almost fifty percent of Germans want US troops out of their country. Merkel also closed a large natural gas deal that the US strongly objected to, with Russia.
Germany can't rely on US help forever, especially when they undermine the US. When will Germany be able to stand on its own again? The country is obviously capable of doing so.
~Here's to Your Survival!
Copyright 2020, ModernSurvival.org