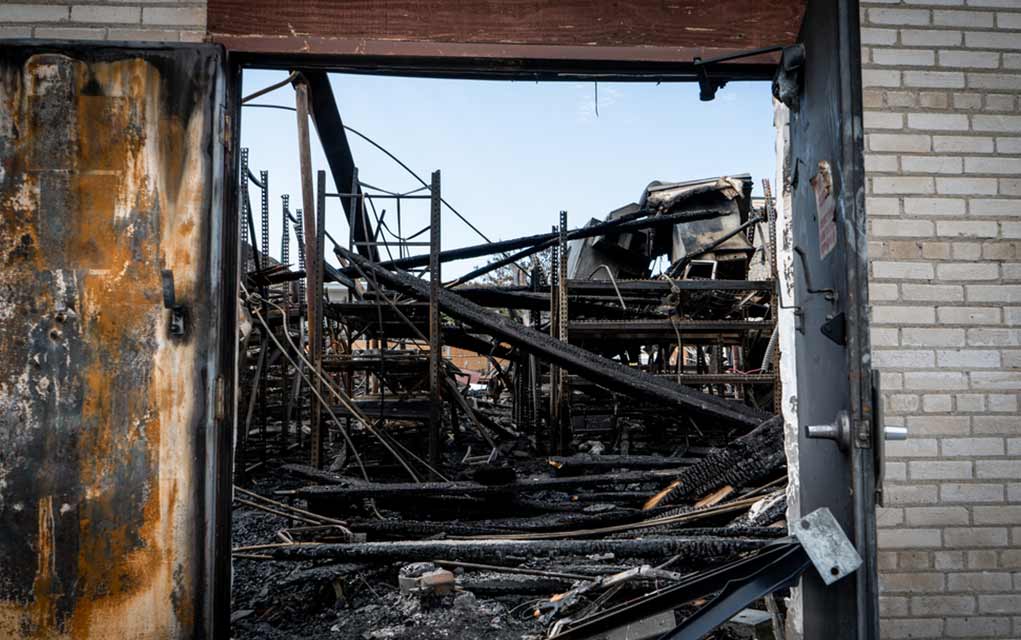 (Modern Survival.org) – Businesses are suffering as a result of riots in Minneapolis. Some businesses are no longer standing. The sad thing is some of them don't have the ability to rebuild, while the ones that do, can't. The local government has failed business owners in the city of Minneapolis.
Minneapolis can't provide public safety, but it can stop you from cleaning off your wrecked property if you haven't paid your 2020 property tax bill in full https://t.co/2NFwqs0Ac1 via @reason

— Mary Sutton Greeley (@Lucky_finds) August 17, 2020
As if the destruction of their property wasn't bad enough, business owners are now being told in order to rebuild they have to pay the second half of their 2020 property tax in full. The city of Minneapolis claims their hands are tied and point to a state law that prohibits the removal of any structure or debris until all the taxes assessed to the building are paid in full.
This is odd, given the fact that while these same businesses were being destroyed unlawfully local officials simply seemed to look the other way. The other "twin" in Twin Cities, St. Paul, which neighbors Minneapolis and forms the region, is allowing its businesses to clean, rebuild, and repair without issuing a tax.
Business owners in Minneapolis can expect to pay between $35,000 and $100,000 to have the debris cleared from their sites, in some cases such as strip mall owners, that price is $400,000. Without a permit, however, owners can't clear the debris, and contractors won't give an estimate on rebuilding a property until it's cleaned.
On average $25,000 is owed in property taxes, which these business owners could likely pay if it weren't for their livelihoods being destroyed. Businesses were leveled, and the dreams of those small business owners were with them. Some will struggle to pay the taxes, let alone be able to rebuild their business. All of this, in the name of "social justice," where's the justice in any of this?
~Here's to Your Survival!
Copyright 2020, ModernSurvival.org