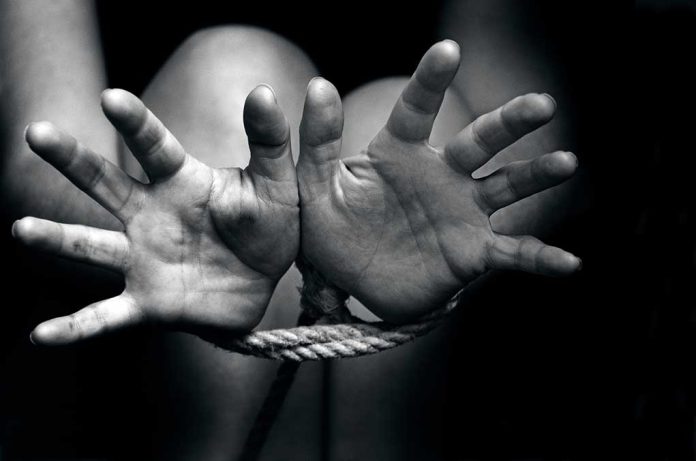 (ModernSurvival.org) – Every parent worries that one day, something horrible will happen to their children. In the world we live in, those worries are justified. 
For one father in Washington, his worst nightmares turned into reality when his daughter was sold into a sex trafficking ring. What he did next has shocked the nation. 
Give this guy a medal. Washington dad rescues daughter from sex traffickers, kills boyfriend he believes sold her for $1,000: police https://t.co/xCquakVmyJ

— Tom Slick (@dougsterling1) November 2, 2021
Police from the city of Spokane, Washington, located an abandoned car on October 22. According to the police, a "foul odor" was coming from the vehicle. Upon inspection, the officers found human remains hidden within its trunk.
During the ensuing investigation, officials determined that 60-year-old John Eisenman, Sr., had murdered the 19-year-old boyfriend of his juvenile daughter and hidden his body inside the abandoned vehicle. According to Eisenman, he had a good reason to do so. 
Eisenman's daughter had been sold into a sex trafficking ring for $1,000, allegedly by her boyfriend, Aaron Sorenson. While Eisenman was able to locate his daughter and save her from the group, rescuing her wasn't enough. He wanted revenge.
According to police, Eisenman tracked Sorenson and confronted him. After tying up the teenager, Eisenman struck him in the head with a cinder block, then proceeded to stab him repeatedly. Sorenson died from his wounds while locked in the trunk, where he was eventually found. 
Eisenman has been taken into custody and faces first-degree murder charges. 
Sex trafficking is a horrific crime that is far more common than many believe. If you suspect someone might be a victim of sex trafficking, contact the National Human Trafficking Hotline by calling 1-888-373-7888 or texting "HELP" to 233733.
~Here's to Your Survival!
Copyright 2021, ModernSurvival.org