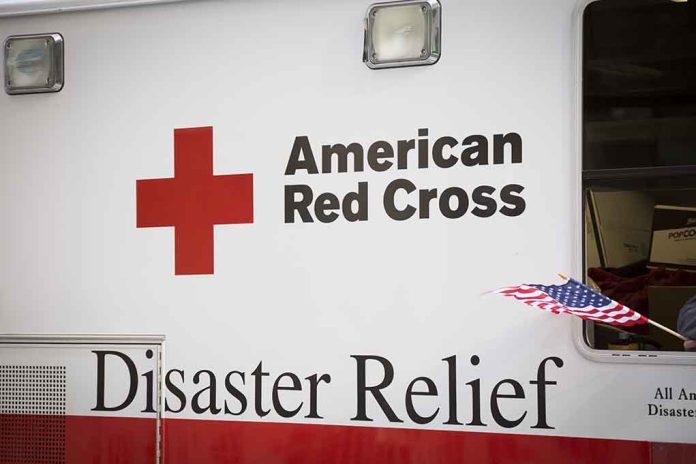 (ModernSurvival.org) – The medical field in America is in trouble. After two years of being battered by COVID-19, hospitals across the country are struggling. As if that wasn't bad enough, vaccine mandates are pushing medical professionals out of the field, leaving the industry understaffed.
Now, the Red Cross is warning of a new crisis that's unfolding. For the first time in the organization's history, the American Red Cross has issued a national blood-shortage alert.
We're facing a national blood crisis.

Doctors are having to make tough choices about who receives transfusions and who has to wait. You can help by making an appointment to give at https://t.co/4JVikYXKuP or these 3 other ways. pic.twitter.com/TigqB4cVqk

— American Red Cross (@RedCross) January 11, 2022
Blood donations have dropped by 10% since March of 2020. Thanks to the coronavirus pandemic, blood drives among high schools and colleges have also fallen by 62%. Staffing shortages alongside foul weather are forcing many potential blood drives to be canceled.
From accident victims to cancer patients, the number of people who depend on blood to survive is a lot larger than most people realize. Unfortunately, with the amount of available blood dwindling, doctors have to make difficult decisions as to who gets the life-saving fluid and who is put on a waiting list.
The Red Cross claims this is the worst blood shortage in over a decade. The organization is putting out a call for donations, asking anyone who can to step up and help — either by giving blood or volunteering at blood drives.
While many may look at this as just another issue created by the pandemic, to survivalists, this is a massive red flag. The government is failing to control the virus and its cascading domino effects. One can no longer rely on supply chains or even medical establishments for essential supplies and aid.
It becomes more and more apparent each day that the time to embrace self-reliance is now.
To see where to get started on the path to self-reliance, take a look at our article here.
Here's to Your Survival!
Copyright 2022, ModernSurvival.org